A submarine "Veliky Novgorod" from the Mediterranean Sea attacked the Caliber missiles at the militants of the Islamic State terrorist group * in the province of Deir ez-Zor in Syria.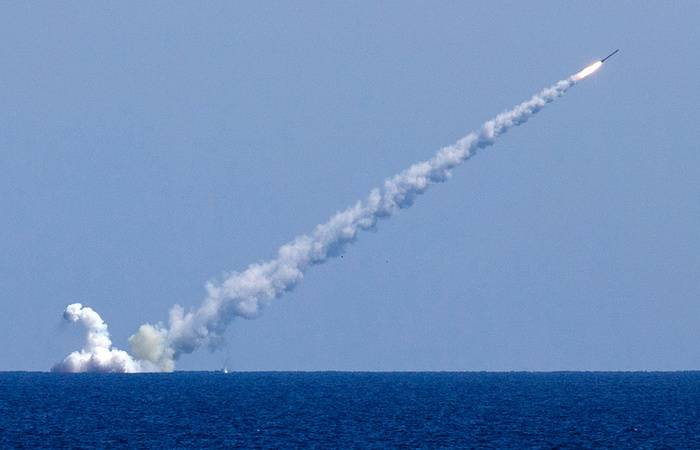 October 31 2017 from the eastern part of the Mediterranean Sea submarine Velikiy Novgorod from a submerged position launched a salvo attack with Caliber cruise missiles at important targets of ISIL militants (the former name of the Islamic State) in Deir ez Zor province. As a result of a missile strike with three cruise missiles, control points were destroyed, a fortified area with an accumulation of militants and armored vehicles, as well as a large stock of weapons and ammunition of ISIL terrorists * in the area of ​​the Abu Kemal settlement
- said in a statement.
It is clarified that the data of objective control confirmed the defeat of all designated targets.
During the last two months since joining the permanently operating naval group in the Mediterranean, the Veliky Novgorod submarine conducted four salvo launches with high-precision Caliber cruise missiles at terrorist groups at a range from 350 to 700 km
- informs the Ministry of Defense of the Russian Federation.
"Islamic State" * (IG *, ISIL *) is a terrorist group banned in Russia.