In December, Il PJSC will start the development of the IL-276 medium military transport aircraft, program manager Igor Bevzyuk said. The first flight of the transport is scheduled for 2023 year.
From December, we proceed to the preliminary design of the IL-276. Completion of design work, pre-production and first flight are scheduled for the first quarter of 2023. The completion of the work itself with the assignment of the appropriate letter is 2025 the year with the beginning of the serial deliveries to the troops in 2026
- Bevzyuk told.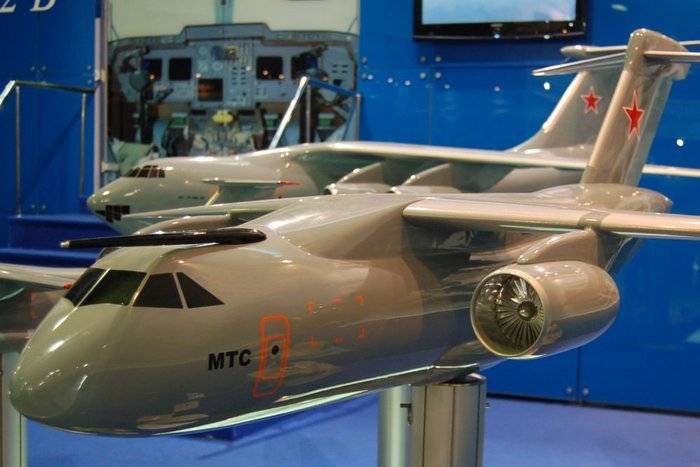 There is little time left for development and testing of the new aircraft, noted IL PJSC - from the 2023 of the year, the life of the military transport An-12 will begin to come to an end. They are intended to replace the new aircraft.
IL-276 - tactical military transport aircraft developed in the Ilyushin Design Bureau. Initially, the project was Russian-Indian, in 2015, India left it. The jet is designed to replace the An-12 and An-26 turboprop in Russia. According to the project, IL-276 is capable of transporting up to 80 percent of the necessary army cargo and equipment at much lower costs.
The dimensions of the cargo compartment of the aircraft are identical to the IL-76MD. IL-276 can transfer 12 tons of cargo to 3700 kilometers, or 20 tons to 2000 km, or 90 paratroopers, reports
TASS