Head of the Information Support Division of the BBO Pacific Press Service
the fleet
Nikolai Voskresensky reports that Pacific divers have dived to record depths. She was 317 meters. The descent was carried out in a diving bell.
The report of Nikolai Voskresensky states that the dive was carried out as part of a special training session, during which the rescue ship "Igor Belousov" was used.
RIA News
cites the statement of the head of the department's press service:
As part of working out the elements of the K-2 coursework problem (the operation of a single ship at sea for the intended purpose), the diving specialists of the rescue ship "Igor Belousov" of the Pacific Fleet of the Russian Navy in the deep-water training ground made an experimental descent to the depth of 317 meters to the ground for the first time.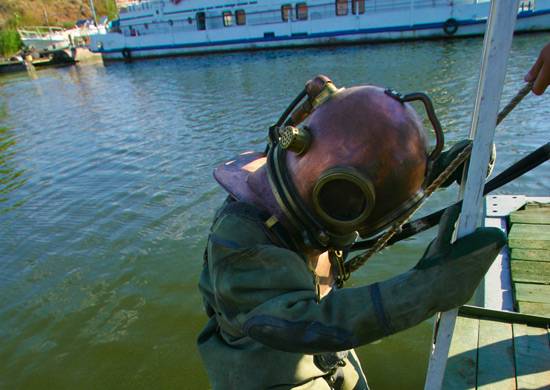 Before descending to a record depth, divers underwent a whole series of training sessions. In particular, during the week divers underwent compression in the pressure chambers.
The previous record dive military divers lasted about 16 years. In 2001, the Pacific Fleet divers plunged to a depth of 200 m. Then the vessel Alagez was used.