The head of the state-owned company Rosnano, Anatoly Chubais, in an interview
"Russian newspaper"
announced the "inevitability of the energy crisis" for Russia. According to Chubais, if nothing is changed today, then through 6-7, Russia will no longer have enough power to produce electricity, which will lead to acute crisis phenomena.
Chubais notes that Russia will begin to face the shortage of electricity in the coming 4 of the year. At the same time, the inventor of the "vouchers" stated that this was not so much his personal forecast, as "taking into account the opinions of specialists".
Anatoly Chubais:
But if you make a forecast for the future, then almost everyone agrees on the idea that this resource will be exhausted. Some say - to 2021 year, others - to 2023, others - to 2025. I think that in the range of six to seven years, if we do not provide new inputs, we will again get the same problem from which we came out thanks to the reform.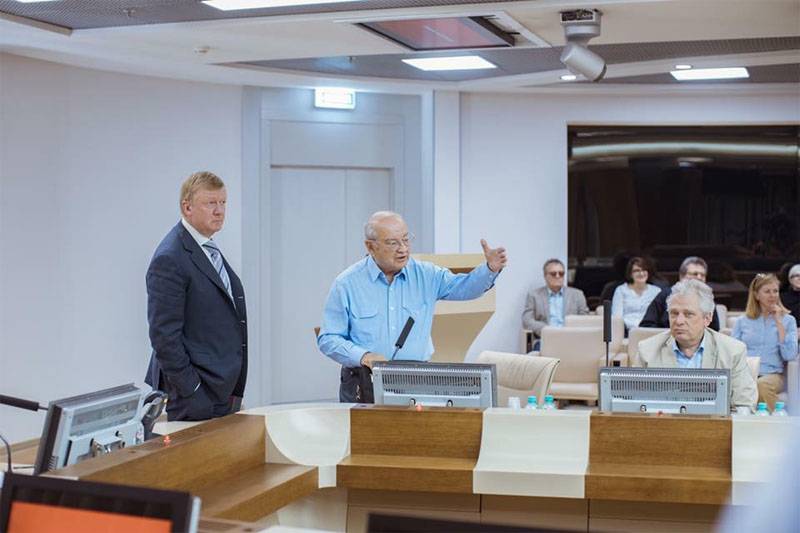 The head of Rosnano predicts a significant increase in electricity prices in Russia, since "the capacity will no longer cope with the demand."
Further, Chubais actually turned to the advertising of Rosnano projects, announcing that programs in the field of wind generators and the generation of electrical energy during the burning of garbage can help "overcome the crisis". According to Chubais, by the year 2024, up to 6 GW of so-called "green" capacities can be put into operation. The head of Rosnano noted that this is not enough, but over time, the cost of a unit of green energy should be lower than the cost of a unit of electricity produced by traditional methods.