As stated by the head of the Federation Council Committee on Defense and Security Viktor Bondarev, Russian troops in Syria will remain in the amount that will ensure the security of the country.
Reducing the Russian presence in Syria when we complete the operation to free her will be a logical and reasonable step.
- considers Victor Bondarev.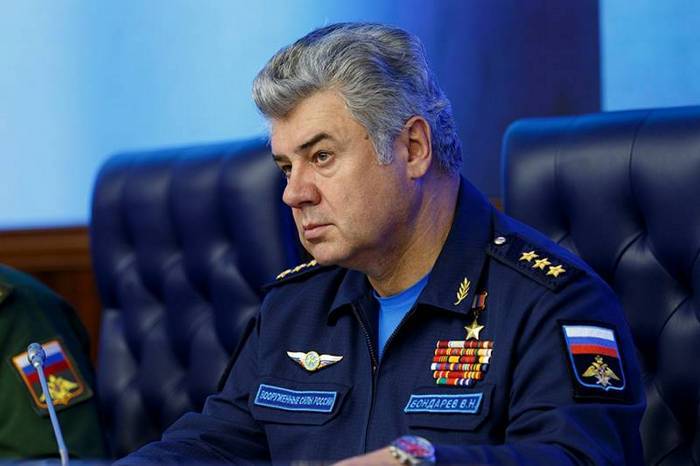 Currently, about 95% of the country's territory has been freed from IS militants. It was precisely in order to fight the terrorists, Bondarev said, that we started the Syrian military campaign two years ago. The logic of the peacekeeping mission now dictates, in the run-up to victory, to preserve in the SAR only those forces and subunits that are necessary to complete the operation to free the state from thugs, and to the extent sufficient to consolidate the results and maintain order and safety of residents there. At the same time, Russia will not leave the country until it releases it.
Yesterday, the Syrian Foreign Ministry officially announced the occupation of Raqqi by the "anti-terrorist coalition" led by the United States. This once again confirms their true goals, which are far from fighting the IS. We do not intend to create our protectorate on the territory of an independent, sovereign country in peacetime. We will crush the terrorists to the end (we hope that we will manage before the end of the year) - and leave in Syria only those troops that can prevent a terrorist relapse
- added Bondarev.