There was a video of events at the Odessa military school airfield. We are talking about events that were previously written in the Ukrainian media as an attempt to seize a military facility. The treatment of the seizure of a military facility was heard from the mouth of the military personnel of the A3571 military unit. At the same time, in the Odessa National Police said that we are talking about "peaceful construction work."
Video on
link
(in connection with the content of profanity on the video "Military Review" can not publish the video on your pages).
From the message of the representative of the Air Force of Ukraine:
About 40 people in Balaklava tried to carry out a raider seizure of a military airfield near Odessa.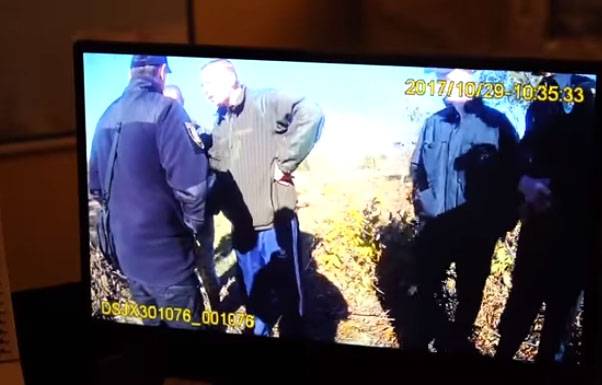 The military prosecutor's office in the region reported that they were giving "preliminary legal qualification" of the acts committed. From the material of the Odessa military prosecutor's office:
The military prosecutor's office of the Odessa garrison in the Unified Register of Pre-Trial Investigations included information on a criminal offense with prior legal qualification according to Part 2 Art. 418 of the Criminal Code of Ukraine "Violation of the statutory rules of guard duty, committed in a special period," and the pre-trial investigation was launched without delay.
The national police stated that the servicemen at the Odessa airfield were drunk and interfered with the implementation of "peaceful construction work".