The former president of Georgia and the governor of the Odessa region, Mikhail Saakashvili, is gathering a new council, which will be held on Sunday. On it, he wants to expand the scope of the requirements for the Ukrainian authorities.
We are often reproached that the demands of protest on the Constitution Square are too complicated, and their list is too short. Tomorrow, October 29, everyone who comes to the square under the Rada will be able to vote for the expansion of the list of requirements. Here is a sample questionnaire that everyone can fill out this Sunday. The authorities must hear the Ukrainians
- Saakashvili wrote in
Facebook
.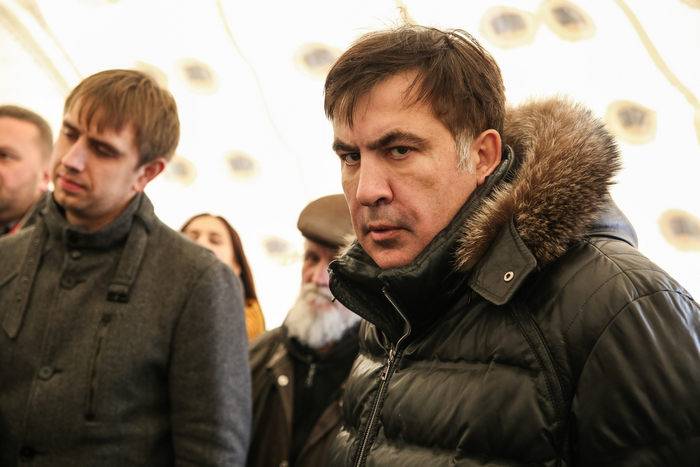 The questionnaire lists various conditions: to adopt a law on the impeachment of the president, freeze tariffs, announce early presidential and parliamentary elections, terminate diplomatic relations with Russia, and the like. Participants will also be able to continue the list themselves.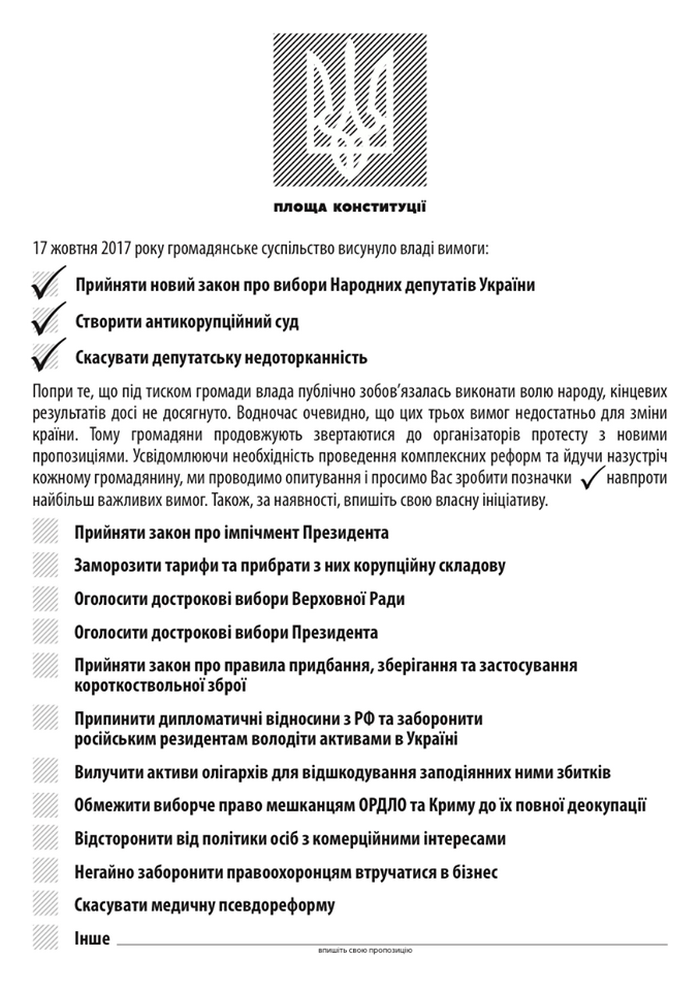 According to Saakashvili, those who came to the assembly will be waiting for the next RN 7 meeting in November, when "the people will take the exam in power" for the ability to meet the wishes of the people. Up to this point in the tent camp discussion of the ongoing reforms is planned.
The action at the walls of the parliament continues the second week. Initially, in addition to the "Movement of New Forces" organized by Saakashvili, nationalist parties, "Batkivshchyna", "Self-help" and other organizations participated in it. But after the Rada began to fulfill the conditions on the abolition of parliamentary immunity and change the electoral legislation, the organizers curtailed the protest. In the tent camp there are a few dozen people, mostly supporters of Saakashvili, reports
RIA News