Guided by the fact that the Spanish authorities deprived Catalonia of autonomy after the referendum held in the region, local parliamentarians by a majority vote declared Catalonia an independent state. In fact, the decision of the Catalan Parliament was the response of Madrid to attempts to ignore the opinion of the majority of Catalans who came to the polling stations earlier.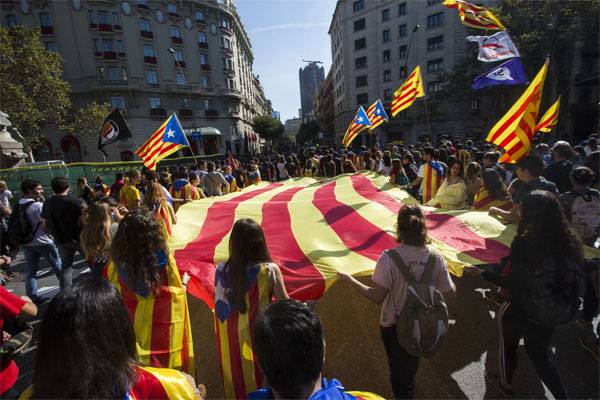 The decision on independence from Spain in the Parliament of Catalonia was voted 72 MP against 10, voted for the decision to remain in the Spanish kingdom. More 53 parliamentarians previously stated that they will not participate in the voting. However, 72 votes are enough for the resolution on the independence of Catalonia to be finally adopted.
Earlier, the Spanish authorities announced that they were going to introduce direct rule in Barcelona. In one of the cities of autonomy, the king of Spain intended to arrive, but there he was declared persona non grata and was refused admission.
From the messages of Catalans in social networks:
We are now an independent country!
We did what all Catalans have dreamed of for hundreds of years. Yes, hundreds of years! Catalonia became independent!
However, not everyone is delighted with the decision of the parliament. Many believe that parliamentarians have made a serious mistake, which can cost dearly both to them and to the well-being of the entire region.