The Turkish news agency Anadolu reports on the deepening of military-technical cooperation between Ankara and Tashkent. It became known that the Uzbek company UzAuto has signed a memorandum of understanding with one of the largest Turkish manufacturers of armored vehicles NMS (Nurol Makina ve Sanayi). This memorandum provides for the production of up to a thousand tactical armored vehicles Ejder Yalçın 4x4 (Eider Yalchin) per year at the facilities of the Uzbek automobile plant.
It was noted that 24 armored vehicles should remain in Uzbekistan, the main part will be sent to the customer in Turkey. It is added that also some volumes of armored vehicles produced can be sold to third countries.
In Turkey, it is stated that Ejder Yalçın are able to compete with Russian and Chinese counterparts. It is added that these Turkish armored vehicles "do not have foreign analogues in terms of protection in their class."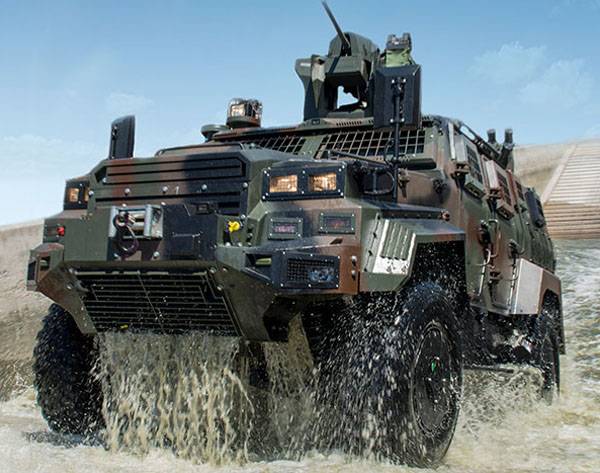 The armored vehicle has a mass (in the basic version) up to 14 t with a load capacity of about 4 t. The maximum developed speed (along the highway) is 120 km / h. Engine power - 375 HP The volume of tanks is enough to overcome the distance to 700 km. At the same time, there are many modifications of the Ejder Yalçın: it is a communication vehicle, a fire support vehicle, a conventional vehicle with a high level of protection,
Armored vehicles Ejder Yalçın are actively used by Turkish law enforcement forces. The production of such equipment in Turkey itself has been going on since 2014.