The newest mobile radio communications complex, designed for the rapid transfer of control commands and warning signals, has been developed by the defense industry enterprise, the Information and Mass Communications Department of the Russian Defense Ministry reports.
The complex is intended primarily for work in a complex terrain. It is based on the armored car "Tiger". Equipping satellite communications with data rates up to 10 Mbit / s and HF radio stations, provides reliable communication within a radius of 50 kilometers with 300 subscribers.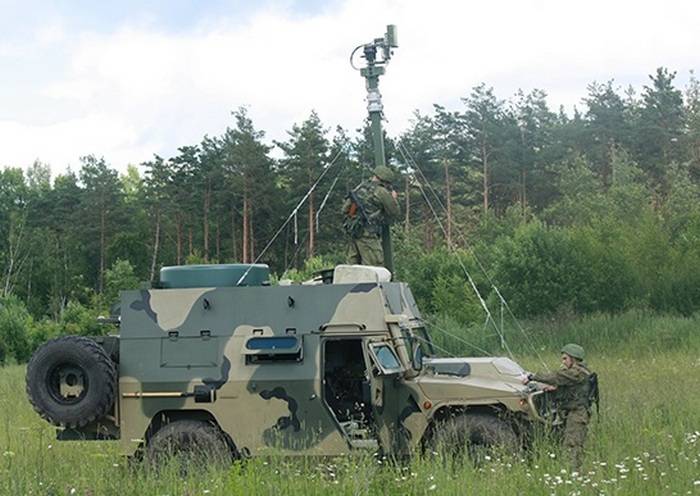 The machine control P-230T based on the armored car "Tiger-M" in the Airborne Forces July 2017 year.
Communication is maintained in continuous mode both in motion and in the parking lot. There is no need to deploy equipment.
Also in the new mobile complex, the possibility of remote control from the shelter at a distance of up to 100 meters is provided using the remote operator's automated workplace via the high-speed channel.
The Ministry of Defense emphasizes that the complex has a high noise immunity. The encoding of the transmitted messages is reliably protected and excludes the possibility of decoding during radio interception.
The complex provides autonomous power sources and life support systems. This makes it independent from external communications.
WG-Force