The House of Representatives of the US Congress on Thursday adopted a bill that effectively obliges the country's president to impose sanctions on individuals related to the development of Iran's ballistic missiles. The meeting was broadcast live on the site of the chamber.
According to the text, "the policy of the United States is to prevent Iran from taking any action related to ballistic missiles" capable of carrying a nuclear warhead. This also applies to test launches.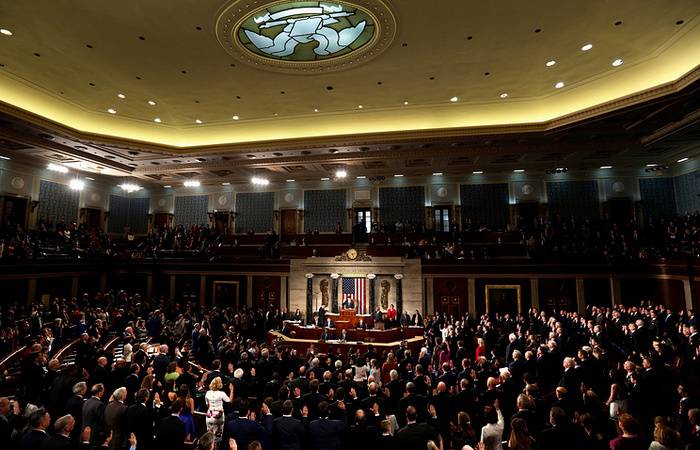 In this regard, the head of state, as indicated in the bill, should impose economic sanctions on any Iranian government department, foreign citizens, institutions and authorities that contribute to the development of Iran's missile program, including by supplying the necessary components, technologies and rendering other services. Restrictions may apply to persons working with similar structures.
If Iran launches a rocket launch, the US president will be obliged to submit to the Foreign Affairs Committees of both houses of Congress his assessment of the event within 30 days: was this a violation of the 2231 resolution adopted by the UN Security Council in 2015 in support of the agreement on the Iranian nuclear program. If the head of the executive comes to the conclusion that this resolution has been violated, then he will also have to submit to the legislators a list of persons involved in this launch, specifying whether they are already included in the sanctions lists, if not, why not.
The bill also provides for the introduction of sanctions against foreign citizens and departments that carry out direct or indirect deliveries of weapons to Iran without the approval of the UN Security Council, reports
TASS