The commander of the 5 Battalion of the Ukrainian Volunteer Army (created on the basis of the Right Sector, an extremist organization banned in Russia, which was previously headed by Rada Deputy Dmitry Yarosh) Vladislav Litvin said that Kiev would begin returning Crimea from missile attacks on the peninsula. He said this in an interview with the publication "Apostrophe" published on Thursday, October 26.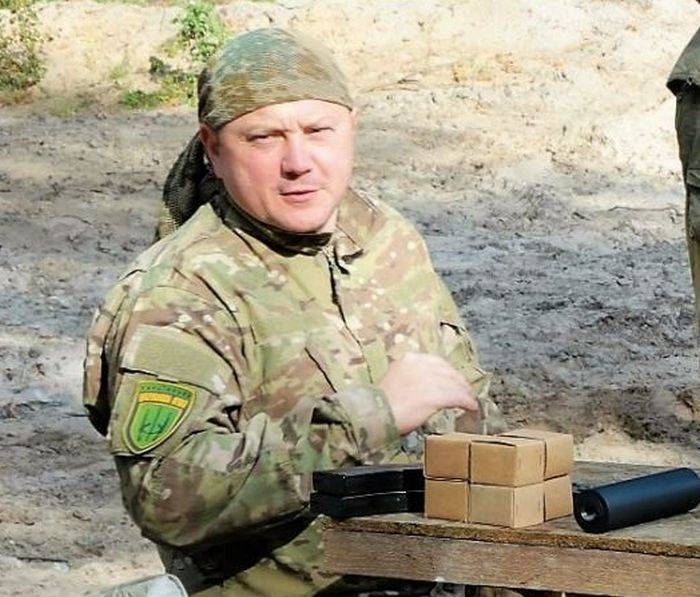 According to him, Ukraine has a developed rocket industry, which can already launch long-range missiles with high precision hitting the target. In this regard, Kiev, unleashing a war in the Crimea, will not send infantry troops to the peninsula, but will start firing rockets at Russian military bases.
We, in principle, develop a missile program (...). In Crimea, it makes no sense to directly use infantry units (...). If we really want to destroy some kind of military base, then for this Ukrainian rocket armament, new technologies or the production of some new things should theoretically be enough
- the fighter stated opinion.
In May, the President of Ukraine Petro Poroshenko visited in the Odessa region tests of the latest Ukrainian rocket. The combat missile, tested by Kiev, is a controlled version of a projectile for multiple launch rocket systems (MLRS) Smerch. Ukrainian developers have assigned it the name "Alder".
Crimea reunited with Russia as a result of a referendum held in March 2014, in which the majority of the residents of the region who voted supported such a decision. Kiev refuses to recognize the results of the plebiscite. Moscow, for its part, points out that the procedure for joining the region in the Russian Federation complied with international law, reports
"Lenta.ru"