The Krona modernized radio-optical complex for recognition of space objects (ROKR KO), which controls near space, has been working with its full complement since 2017,
Interfax
message of the press service of the concern "RTI".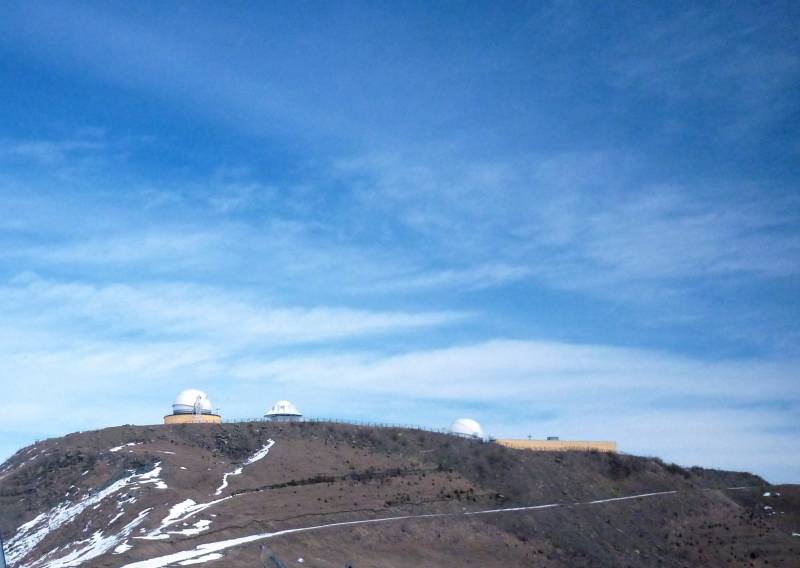 Since 2017, the complex has been fully operational. On the day of the ROCR, on incoming missions, it detects, explores, conducts dozens of spacecraft. In real time, information is transmitted to the higher command post of the Russian Federation Air Force;
says release.
It is reported that "in the decimeter and centimeter ranges, the non-coordinate information — the parameters of the rotation of the spacecraft, its types of stabilization, dimensions — is determined, and the shape of the spacecraft is determined with a high probability in a given altitude range."
That is, the Krona controls the entire range of near space,
stated in the concern.
They noted that "to the" Krona ", for detailed processing, the most" interesting "from a military point of view are the objects detected by nine Voronezh type radars, developed in recent years at the enterprises of the RTI group, which together discover and accompany more than a hundred thousand space objects per day, including nanosatellites. "
"To detect an object in near space and determine its trajectory is still half the battle. It is necessary to determine its dimensions, characteristics, stabilization parameters, and much more, which is what the Russian Krona is doing, "the press service explained.
The first phase of Krona was put on duty in 2000, the complex took 15 years to build, during which time the characteristics of the complex changed significantly.
The radar facilities are located on the site a few kilometers from the top of Mount Chapal in the area of ​​the village of Zelenchukskaya in the Karachay-Cherkess Republic.
"As part of the radar decimeter channel" A "with a receiving and transmitting phased antenna array of size 20x20 meters with electron beam scanning and a centimeter interferometric channel" N "with a receiving and transmitting system of several rotating antennas. A powerful radar detects objects by target designation and recognizes all space objects above the Earth at an altitude of several thousand kilometers, "the message says.
According to the press service, "Krona" is able to provide the most important information during the period of spacecraft descent from orbit: the parameters of deceleration of a satellite or any space body, including space debris, in the atmosphere are determined with great accuracy and the coordinates of the fall site are given Earth. "
During the spacecraft launches, the complex simultaneously with the standard telemetry systems provides information on the separation of the steps, fairing, separation from the launch vehicle of the spacecraft.
In addition, the "Krona" determined the places where objects weighing tens of tons fell after unsuccessful launches of research spacecraft, which allowed, if necessary, to prevent possible risks in time.