The Russian Foreign Ministry commented on the accusations against the decision of the Russian Federation to block a UN Security Council resolution on the extension of the OPCW mission in Syria. Recall that the Russian delegation to the Security Council explained the decision by saying that the report of the OPCW on the events in Khan-Sheikhun was October 26 (today), and the resolution provided for the extension of the mission even before the report was submitted and before the findings of the special commission were announced. Russia offered to wait two days, hear the report and only after that discuss the issue of extending the mission. In the West, the Russian Federation was accused of "obstructing the work of the mission," despite the fact that the mandate of the OPCW's "missionaries" expires in a few more weeks.
RIA News
leads the reaction of the Russian Foreign Ministry:
We are talking about a consistent and challenging line of those who are now trying to label us. It is characteristic that all attempts by Russia over the past few years to achieve a response by the UN Security Council to the crimes of terrorists using chemical weapons were each time rigidly blocked by the western troika. This borders on a frank concealment of terrorists.
The main foreign ministry calls the actions and statements of Western "partners" shameless and bearing frank pressure on both the mission and official Damascus.
From the statement:
The Russian Foreign Ministry expected that immediately after the October 24 application a veto on the US draft resolution on the extension of the mandate of the OPCW-UN Joint Investigation Mechanism from representatives of a number of Western countries would be followed by sharp attacks against us. The degree of their impartiality goes off scale. We don't care how those who once again "showed" themselves in the field of distorting our approach belong to their own reputation. But they still have to remind them of what is permissible in international affairs, and what it is better to refrain from.

Contrary to the false statements made from Washington, London and several other capitals, there is no reason to dramatize the situation around the RMC (the joint investigation mechanism). His current mandate expires on November only 16. More than three weeks is enough to study the expected report of the IDA and decide on the future fate of the mechanism.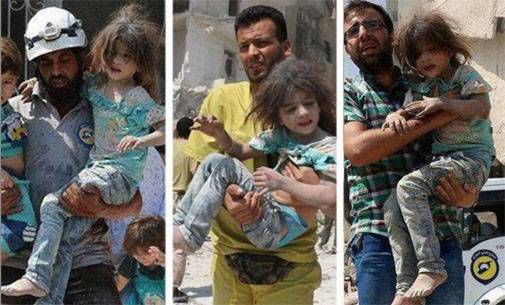 The Russian delegation stated that it was looking forward to the findings of the OPCW Commission on the events in Khan-Sheikhun, where representatives of the "White Helmets" walked through the streets, allegedly with a sarin infection without the necessary personal protective equipment.