Turkmenistan continues to buy Chinese military equipment. One of the latest acquisitions was the Chinese station of passive radio intelligence reconnaissance DWL002, which should strengthen the air defense system of the republic, reports
bmpd
with reference to the resource "Eastpendulum".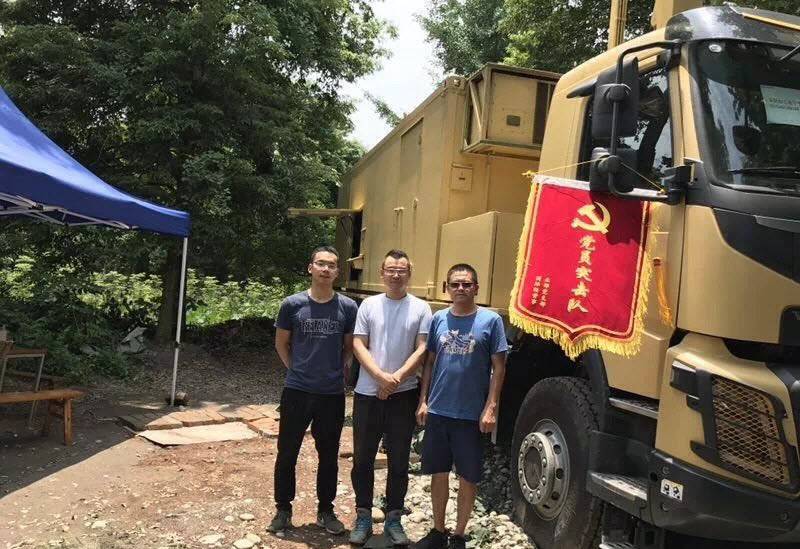 Chinese specialists are near the DWL002 passive intelligence station machine, Turkmenistan, September 2017.
The station was developed by the Chinese South-West Scientific-Research Institute of Electronic Equipment included in the Chinese state-owned corporation CETC.
"The passive station DWL002 itself does not emit signals, but intercepts and processes civil frequencies on a low wave, first of all, television and radio channels for the detection of air, land and sea radiation sources. The system consists of one main and two auxiliary stations on the automobile chassis, which are located at some distance from each other. If there is a request from the client, the measurement of the fourth coordinate - the height of the targets can be integrated into the system, "the publication says.
Turkmenistan has previously purchased Chinese air defense systems: a three-coordinate YLC-18 radar for monitoring low altitudes, a three-coordinate high-altitude radar YLC-2V, and three types of various air defense missile systems - FM-90, KS-1A and FD-2000. "This demonstrates the desire of the leadership of Turkmenistan to have at its disposal such airspace control systems, although Turkmenistan's neighbors do not pose any military threat to it," the newspaper notes.
According to Chinese media reports, the delivery of DWL002 station elements began in 2016. In September, a factory brigade arrived in Turkmenistan on 2017 to set up the station and test its operation at the location.