At the meeting of the upper chamber of the Russian parliament today, the director of the Russian Guard Viktor Zolotov spoke. Representatives of the Federation Council asked General Zolotov to comment on the recent tragic incident that occurred in the village of Shelkovskaya (Chechen Republic). As is known, there one of the officers (senior lieutenant) opened fire on his fellow soldiers, as a result of which four employees of Rosguards died.
RIA News
Leads comment Viktor Zolotov:
There was no extremism and terrorism. This comrade went to some extent on a social plane - he asked for housing, which he was not provided. He had a problem with his wife, she lived with him.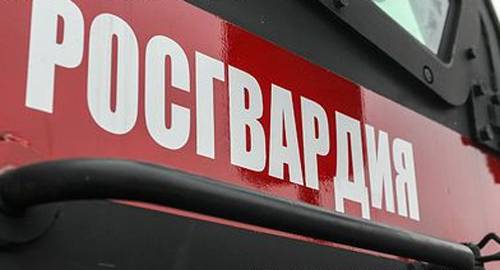 General Zolotov added that the senior lieutenant had a conflict with the commander of the unit, who tried to dismiss his subordinate.
Gold:
They did not have a relationship; he (the commander) evicted his wife from the unit. He (the commander) tried to fire him while on vacation. And when he (senior lieutenant) returned from vacation, another soldier was hooked on his place. This led to an emotional surge.
Reported on the name "arrow". This is 25-year-old native of the Republic of Dagestan, Marat Hajiyev.
According to Viktor Zolotov, there is a flaw in the district commander, his deputies and the battalion commander directly in Shelkovskaya.
General Zolotov:
We conduct the most rigorous proceedings under special control.
A criminal case under the article on the murder of two or more persons.