Syrian units near the city of Meyadin lost the T-90. Images appeared on the Internet of this
tank
, which apparently does not have any serious damage, reports
Messenger of Mordovia
.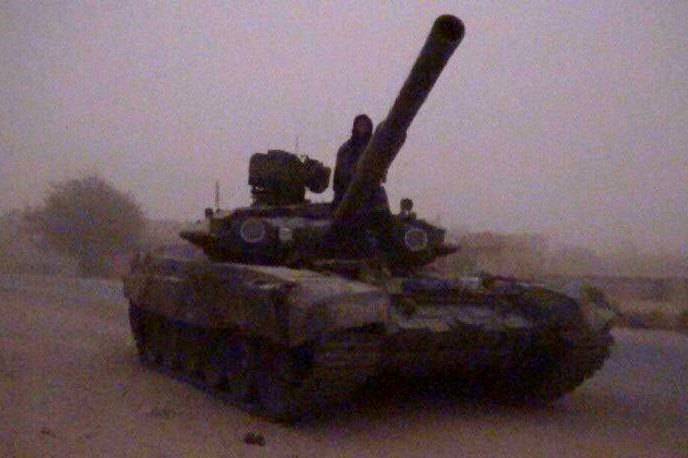 According to military expert Yury Lyamina, the combat vehicle was seized during a counter-attack by the IG terrorists (the group is banned in the Russian Federation).
"The enemy took advantage of the fact that there was a strong dust storm in the area," the expert explained.
This T-90 has become the third vehicle seized by militants from the Syrian army. Earlier it was reported that one of the captured tanks in September was destroyed. The other was returned with heavy damage.
Meyadin, located in 40 kilometers south-east of the administrative center of the province of Deir-ez-Zor, was freed by the Syrian army from the October 14 militants. It is noted that the city, held by terrorists since July 2013, had a well-organized system of warehouses and workshops and was used by militants as a logistics center.