The armored car K-4386 of the Remdiesel plant from Naberezhnye Chelny became, perhaps, one of the most mysterious exhibits of the exhibition of state security equipment INTERPOLITEH-2017, which ended recently in Moscow, writes
Messenger of Mordovia
.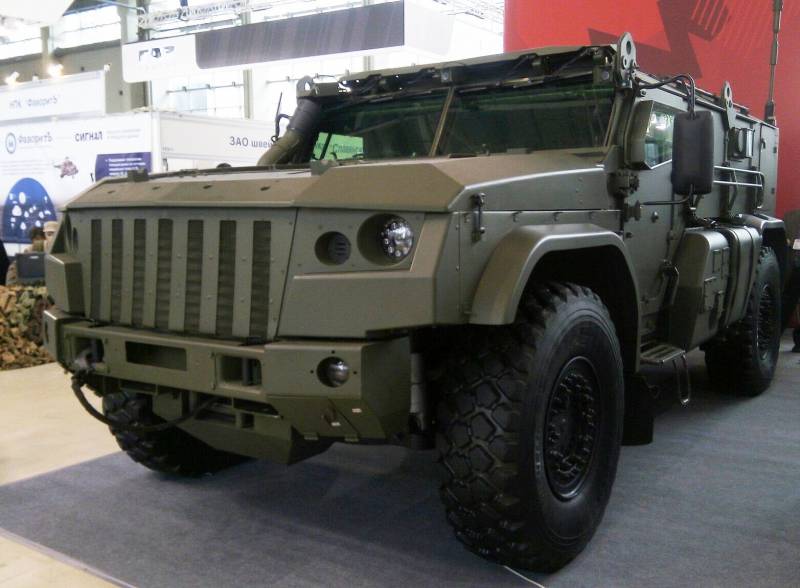 The publication notes that the sample presented differed from the machine, which was demonstrated at the Army-2017 military-technical forum, by the absence of a remote-controlled combat module with an 30-mm automatic cannon and an 7,62-mm machine gun.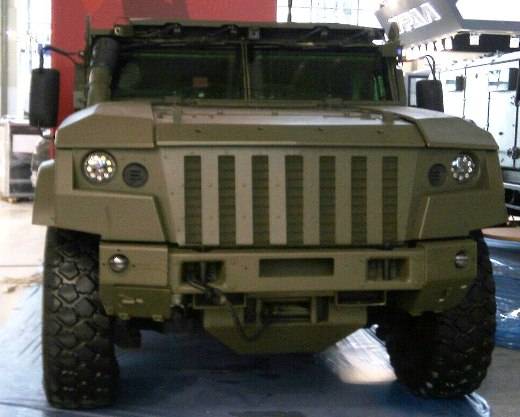 "It was not possible to get any specific information from representatives of the plant - they referred to the notorious secrecy and did not hurry to disclose any details. Apparently, the creators of this version of Typhoon intended to interest representatives of Rosgvardia and other security agencies who participated in the exhibition with their car, "the material says.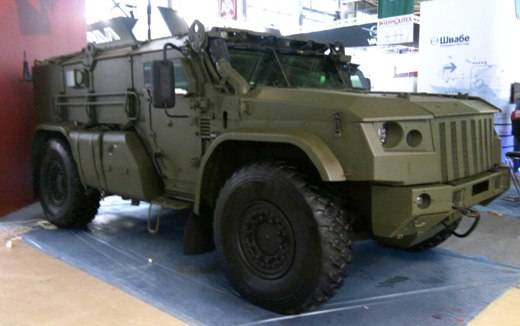 According to the author, a highly protected armored car, capable of carrying 8 people and possessing excellent maneuverability, could, in fact, be useful not only for Rosguards, but also for border guards, special units of the FPS, as well as the police.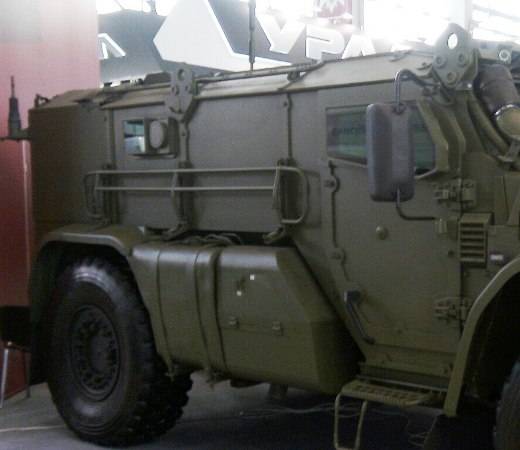 Perhaps next year it will be known how successful the demonstration of the armored car was to the Russian security forces, concludes the publication.