During the fighting in the province of Deir ez-Zor, the SAR army used all the available combat potential. Currently thrown into battle
Tanks
T-72, modernized with the help of Italian experts, reports
Messenger of Mordovia
.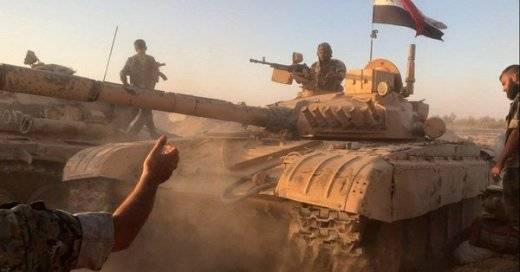 According to the agency, before the advent of the T-90 and T-72B3, these combat vehicles were considered the most advanced in Syria and were used by elite units, for example, as part of the 105 presidential tank brigade.
The Italian assistance provided in 90's was to equip tanks with modern sights that were part of the TURMS-T fire control system.
"The sight stabilized in two planes has a laser range finder and a second-generation thermal imager. This makes it possible to detect targets at a distance of 5 th. M. By day and 4 th. M at night. The presence of a digital ballistic computer provides a high accuracy of destruction, "the article says.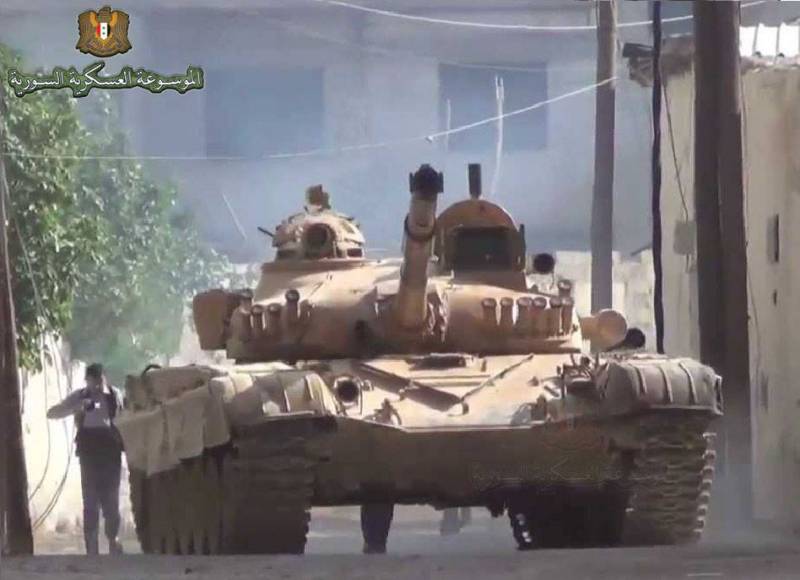 A total of 120 tanks were improved. During the war years, some of the cars were lost. Therefore, the "Italian" T-72 is not too often involved in the battles. However, the battle for Deir-ez-Zor is now one of the most important battles of the Syrian war, and the best is directed at this direction, writes the author of the article Lev Romanov.