Iraqi Kurdish autonomy official Dindar Zebari said that after Kirkuk came under the control of the Iraqi army and pro-Iranian armed formations, about two hundred people were allegedly killed in the city, about two hundred were missing. At the same time, the main fault lies with the Shiite armed group "Hashd ash-Shaabi."
According to Zebari, who cite Kurdish media, the UN and Human Rights Watch have published reports on "house looting and killing in Kirkuk and its environs."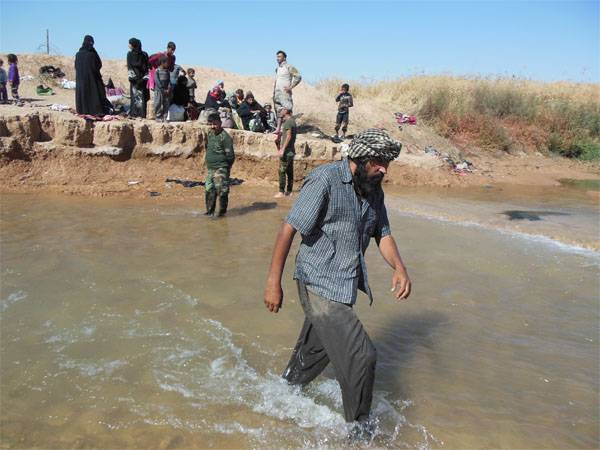 The commander of the Hashd al-Shaabi detachments, Karim Nuri, called these accusations untenable and added that no one published any reports about the massacres of civilians in Kirkuk because there were no massacres in the city. According to Nuri, there are some armed men who, taking advantage of the confusion, tried to loot, but all these attempts were identified and stopped. Nuri notes that the city needs workable law enforcement agencies, without which the situation can "deteriorate from the inside."
The government of Iraqi Kurdistan against this background reports that over the past few days more than 168 thousands of Kurdish people have been forced to leave towards Erbil from Kirkuk and its environs. This situation in Erbil is called "close to a humanitarian catastrophe."
The US State Department today is distributing Rex Tillerson's statement, in which he called on Baghdad and the government of Iraqi Kurdistan to reconcile and search for an optimal solution to the complicated situation.