The question of including in the UN General Assembly a clause on the withdrawal of foreign troops from Moldova was postponed for an indefinite period. There is an opinion that certain forces do not want positive changes in the relations between Moldova and Russia.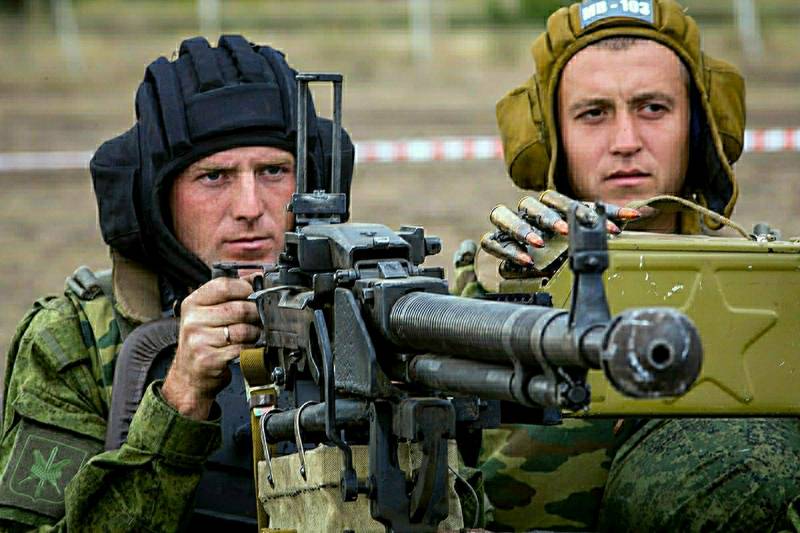 Group of Russian troops in Transnistria. Field exit. 23 September 2017
"Based on the request of the respective delegations, the General Committee postponed the consideration of the issue of including on the agenda an item on the" complete withdrawal of foreign armed forces from the territory of the Republic of Moldova "to one of the following committee meetings,"
RIA News"
Brenden Varma, who is the spokesperson for the 72 session of the UNGA.
When this meeting takes place, is not reported.
The agency recalls that earlier, in August 2017, the permanent representative of Moldova to the UN, Victor Moraru, notified the UN secretariat of his state's intention to bring to the UNGA a separate paragraph on the issue of "the complete withdrawal of foreign armed forces from the territory of the Republic of Moldova". The Ministry of Foreign Affairs of Moldova later said that the initiative "does not concern the withdrawal of Russian military personnel who are members of the tripartite peacekeeping forces in the security zone of the Transnistrian region", but "will allow us to consider the illegal deployment of the operational group of the Armed Forces of the Russian Federation" in a constructive manner.
Recall that on the territory of Transnistria there is a group of Russian troops, the successor of the 14-th combined arms army. The main tasks of this task force: peacekeeping mission, the protection of ammunition depots. On September 22, at the UN General Assembly, Moldovan Prime Minister Pavel Filip demanded the withdrawal of Russian troops from Transnistria.
Deputy Minister of Foreign Affairs of the Russian Federation S. Ryabkov criticized the provocative initiative of Chisinau, noting that "Moscow views this step ignoring the real root causes and realities of the presence of a limited Russian military contingent on the Dniester as another link in the string of unfriendly actions taken recently in the Chisinau is opposed to positive changes in Russian-Moldovan relations. "
It's no secret that 60 percent of Transnistrian residents are Russians and Ukrainians. Transnistria has long sought withdrawal from Moldova, since the people have well-founded fears about Moldova joining Romania. At the time of Western sanctions and frantic anti-Russian propaganda in the European Union, supporters of the "containment" line of Russia use any tools and means to advance their interests.