The Nigerian authorities supported the idea expressed by the President of Turkey to abandon the use of the dollar and the euro as the main currencies in the implementation of mutual trade. Recall that Erdogan expressed such an idea during the summit of the Big Islamic Eight, which includes both Turkey and Nigeria.
Just a few hours after the Nigerian government announced agreement in principle to use national currencies as the main trade with the countries of the Big Islamic G8, Nigeria was shaken by a series of terrorist attacks. Several explosions thundered in the northeast of the country. The bombers carried out explosions in the cities of Muna Dalti and Maiduguri. In total, three explosive devices were activated.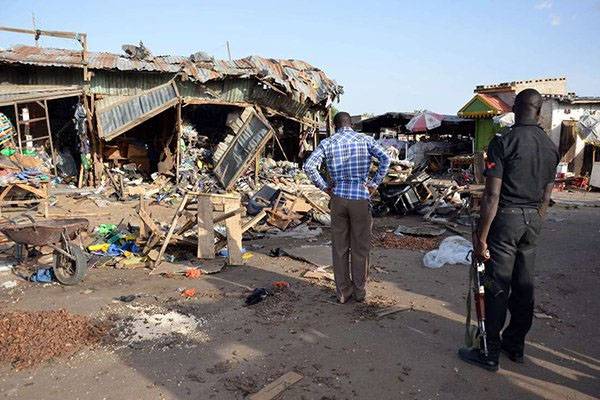 As a result of the attacks, at least 16 people died, and 16 were injured. At least four are in serious condition. This is reported by the local press with reference to the official representative of the Ministry of Internal Affairs.
A strange fact attracts attention. Responsibility for all previous attacks in Nigeria was assumed by the terrorist group "Boko Haram" (* prohibited in the Russian Federation). Responsibility for the triple terrorist attack in two cities in Nigeria has not yet claimed any of the terrorist groups operating on the territory of the African continent.
The authorities of the country consider that the "terrorist handwriting" is similar to the actions of "Boko Haram", however they add that earlier the militants did not organize terrorist acts simultaneously in different cities of the country.