US Secretary of State Rex Tillerson made a statement in which he turned to official Tehran. Moreover, the statement was not about the so-called Iranian nuclear program. According to Tillerson, in the USA they are "concerned" with the fact that Iran is engaged in financial and military support for "paramilitary forces" in Iraqi territory.
We are talking about groups that, together with the forces of the Iraqi army, took part in squeezing Kurdish troops from Kirkuk.
Tillerson statement:
Since the war against the "Islamic State" (* forbidden in Russia) is almost over, it is time to send home foreign armed men and transfer to the Iraqi government full control over the country.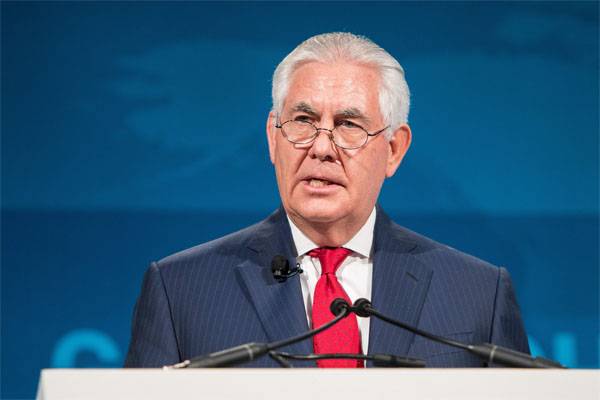 It is noteworthy that such a statement is made by a person representing the administration of the country containing many thousands of military contingent in Iraq for more than 13 in recent years. Why not start Tillerson to attend to the presence in the territory of Iraq of the American army and the Pentagon-supported non-governmental armed groups, including private military companies? ..
Earlier, Kurdish media reported that the oil fields came under the control of Iranian and pro-Iranian armed formations near Kirkuk.