The participants of the veche called "Maidan Reforms" outside the building of the Verkhovna Rada of Ukraine in Kiev, previously announced by Mikhail Saakashvili, brought the costumed in the costume of President of Ukraine Petro Poroshenko, who sits on the shoulders of the Ukrainian Cossack, to the stage, reports
RIA News
.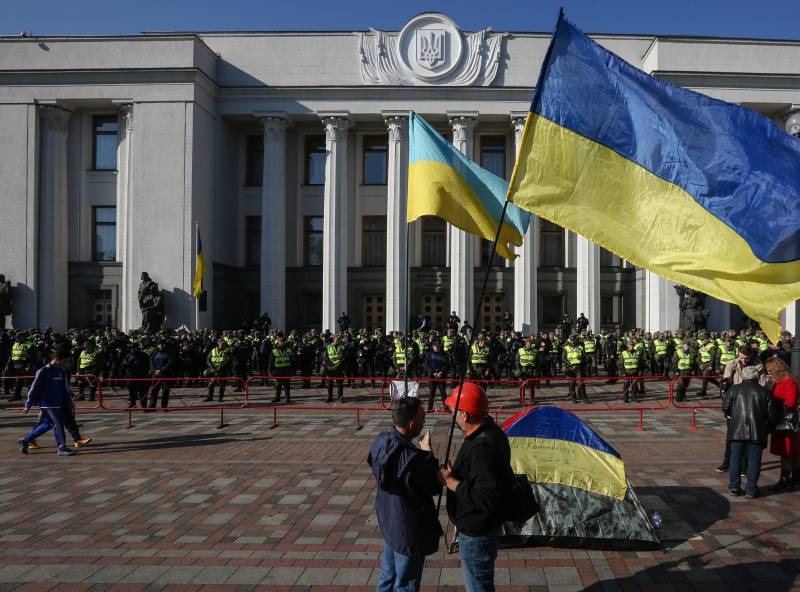 "During a performance from the stage of politicians and activists, a man came out, dressed in the comic costume of Poroshenko, with a golden loaf and a bag of money in his hands, sitting on the shoulders of a Ukrainian Cossack. All those present began to laugh and applaud, "the agency reports from the scene.
At the moment, the stage continues. Already several public figures, the deputy of the parliament from the Poroshenko faction Sergey Leschenko and the mayor of Glukhov Michel Tereshchenko have already spoken. The ex-president of Georgia, ex-governor of the Odessa region, Mikhail Saakashvili, is also on the scene, but he has not yet spoken.
On the eve of Saakashvili said earlier that the Sunday meeting will be devoted to the discussion of the "plan of victory over the oligarchs in Ukraine."
People came to the rally without party flags, they only have the state flags of Ukraine in their hands.