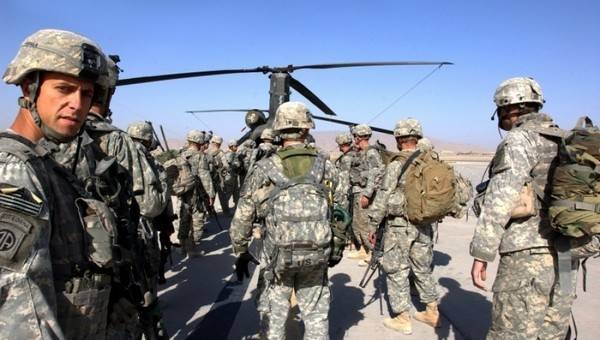 The process of returning Syrian refugees from European countries is actively going on. People return to their homes (if something is left of them) that they had to leave in connection with the hostilities. However, it is not only peaceful citizens who left it in their time to arrive in Syria.
According to reports of a resident of Syria, Riyadh Farid Hijab, who shares fresh reports, those who have undergone some kind of training at special European bases are returning to CAP. These are cells of terrorist organizations, prepared not without the help of Western intelligence agencies.
One of the concentration points of militants trained outside Syria is the Rukban refugee camp. Riyadh Farid Hijab is reported to have hundreds of instructors from NATO countries as well as Israel in the camp. It is stated that a new terrorist group is being created in the camp, next to which the American military base Al-Tanf is operating. According to some information, its name is "Partisans of the revolution". It is supposed to be infused by "refugees" and Syrian groups from the "Dzhebhat an-Nusra" who arrived from Europe (* banned in Russia). In total, a large gang consisting of at least 2 thousand militants is being formed.
The grouping is clearly going to be used to destabilize the situation in the territories previously liberated by the Syrian army from the terrorists and for another attempt to overthrow the current government.
For your information:
Riyad Farid Hijab (1987 r.). Born in the Syrian city of Aleppo. He graduated from St. Petersburg State University. In 2017, he returned to Syria, in his native city.