The White House announced that the restoration of trusting relations between Russia and the United States should be a "priority of Russian policy." In fact, it is Russia in Washington that is unilaterally blamed for the fact that relations between the two countries continue to roll down. This rhetoric, which has already become the norm for the USA, is again permeated with the idea of ​​"exclusivity": we (the US) will shit you, and responsibility for restoring relations with us is on your shoulders.
Asked by a journalist about whether Trump perceives Russia as a partner and ally in some areas, press secretary for the White House, Sarah Sanders, said (quote
Interfax
):
Much depends on Russia and what type of relationship they want to have. We intend to continue to try to work with them on certain issues, it is very important, for example, for national security, in issues like Syria, like North Korea, we would like to cooperate with them to deal with such threats, but this will depend on actions Russia.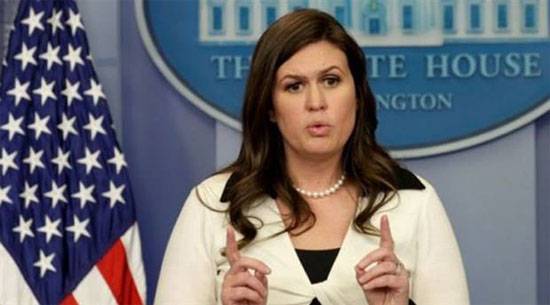 Recall that last Thursday, the United States Permanent Representative to the UN, Nikki Haley, said that Russia "began military operations against the United States in 2016, intervening in the elections."
What actions Russia is expecting from Washington with such rhetoric is hard to imagine.
The head of the information policy commission of the Upper Chamber of the Russian Federation, Alexei Pushkov, commented on the statement by Sanders:
After sending Russian diplomats, by introducing a second round of sanctions, arresting five diplomatic facilities and closing the consulate, the United States said that relations depended on Moscow.