The founder of the private space company Blue Origin, the creator of the American rocket engine, designed to replace the Russian RD-180, Jeff Bezos announced the success of the first tests.
The first fire tests of our engine BE-4 were successful. The great achievement of the whole Blue Origin team is a very important step!
- wrote Bezos on Twitter.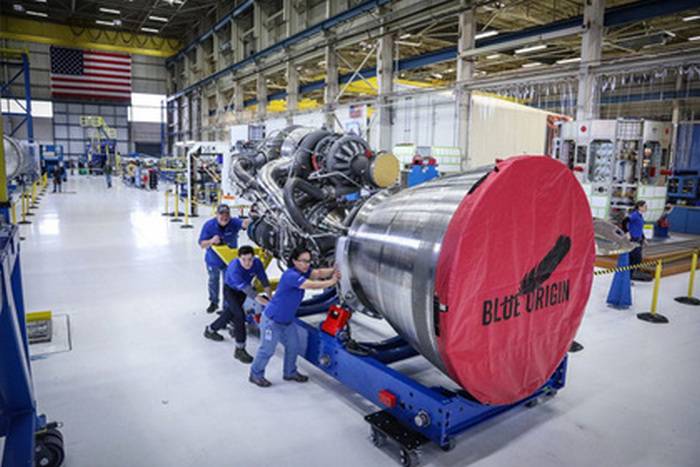 Recall that the previous bench tests of the BE-4 rocket engine, which is analogous to the Russian RD-180, conducted by Blue Origin in May, ended in failure. Earlier, the company said it was creating three BE-4 work samples. ВE-4 is planned to be installed on the Vulcan rocket - replacement of the Atlas V carrier, where the Russian RD-180 are installed. Two single-chamber BE-4, installed on the first stage of Vulcan carrier, together will allow to develop more traction than one Atlas V two-chamber RD-180 of the first stage, the company says.
Aerojet Rocketdyne is also working on replacing the RD-180. Unlike the BE-4, the AR1 engine is suitable for installation on an operating Atlas V rocket. The company has not yet submitted a working model of the unit, however, in early May 2017 conducted fire tests of the AR1 prechamber.