The German Navy faced a number of emergency situations - five out of six of their submarines were out of action, another one being tested. According to the portal navaltoday.com, the U35 submarine of the 212A project (the last of the combat-ready ones in the Bundesmarine) was damaged.
The accident occurred on October 15, but the press service of the German Navy reported on it only yesterday. During deep-sea diving off the coast of Norway, a submarine damaged propeller blades and was towed to a shipyard in the city of Kiel.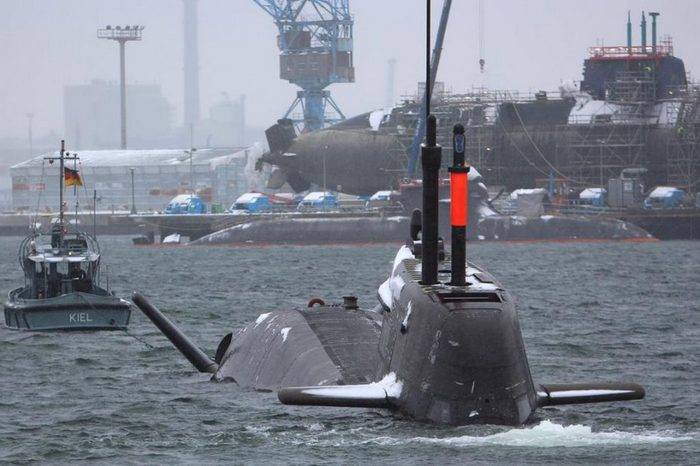 Submarine U35.
U35 remained the last combat-ready unit of six Project 212 submarines built for the Bundesmarine from 1998 to 2013. Four of them are currently undergoing scheduled and unscheduled repairs, which are delayed due to insufficient funding.
fleet
. In addition, another German submarine is being tested. At the same time, in accordance with the plans of the military department, 3-4 submarines should always be in combat-ready condition.
The length of the U35 submarine is 56,3 m, the width is 6,8 m. The displacement of the submarine is 1840 t, the working depth is 200 m (the maximum is 350 m). The submarine is equipped with an air-independent power plant and under water accelerates to 20 nodes. The crew of the submarine is 27 people. U35 is armed with six 533-mm torpedo tubes and Triton anti-ship missiles, reports
"Warspot"
.