The All-Russian Center for the Study of Public Opinion (VTsIOM) publishes the results of a survey of Russian citizens on the subject of a proposal by the Czech President Milos Zeman about paying compensation to Kiev for Crimea. 93% of participants expressed support for the reunification of the Crimea with Russia. Also, the overwhelming majority do not consider it necessary to pay Ukraine any material "compensation".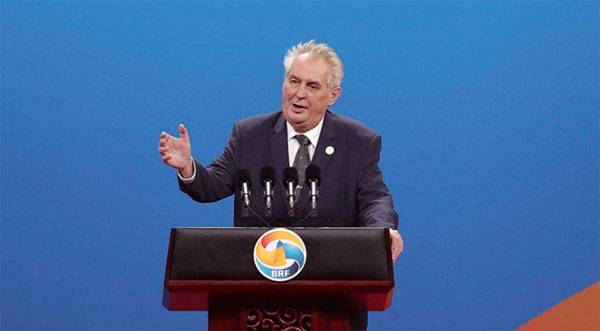 About 90% of respondents said that Ukraine should not pay any compensation. And only 6% stated that Kiev needs to "compensate" for the loss of the Crimean peninsula.
One more question from VTsIOM specialists concerned the attitude of Russians to the subject of international recognition of Crimea as part of the Russian Federation. 69% of Russians polled by phone (from 1200) said that such recognition is considered important. For 28% of respondents, it doesn't matter whether someone recognized Crimea as an integral part of Russia or did not recognize it.
Recall that a few days ago, the President of the Czech Republic Milos Zeman said about the possibility of payments for Ukraine from Russia "for the Crimea." According to Zeman, the payment could be made in cash or energy. In Ukraine, this proposal was rejected. And the activists brought a goat to the embassy of the Czech Republic in order to express their opinion on the initiative of the head of the Czech state.