The newspaper Kommersant, citing lawyer Viktor Yanukovych, reports that the former president of Ukraine has extended the period of political asylum in the territory of the Russian Federation. From a statement by lawyer V. Yanukovich Vitaly Serdyuk:
The Directorate of Migration of the Central Directorate of the Ministry of Internal Affairs of Russia for the Rostov Region extended the period of validity of the certificate of temporary asylum to Viktor Yanukovych until October October 26 of 2018.
Recall that the period of stay of Viktor Yanukovych in Russia in the format of asylum from political persecution expired in a few days.
According to the lawyer, in addition to the document on the extension of the term of asylum from the migration service in the hands of Viktor Yanukovych, there are no other documents and papers authorizing him to stay officially on Russian territory. In fact, this statement is a response to accusations from some Ukrainian politicians that Viktor Yanukovych, while in the Russian Federation, managed to acquire Ukrainian citizenship. Moreover, the accusations are heard from those who do have several passports, including passports of citizens of the European Union and North America.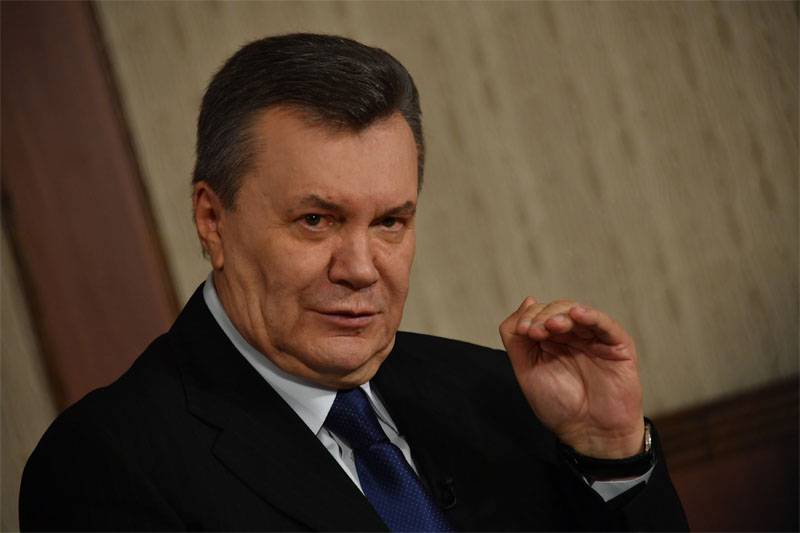 Kommersant
cites a statement by a lawyer:
The reasons that became grounds for asylum are political persecution and the threat to life on the territory of Ukraine. They did not disappear, in connection with which the validity of the document was extended.
Earlier, Yanukovych said that he would return to Ukraine as soon as possible.