The first flight built at the S.P. Aviation Plant took place in Kazan. Gorbunova (a branch of PJSC "Tupolev") for the Ministry of Defense of the Russian Federation of a special purpose aircraft - the control point Tu-214PU-SBUS, reports
bmpd
.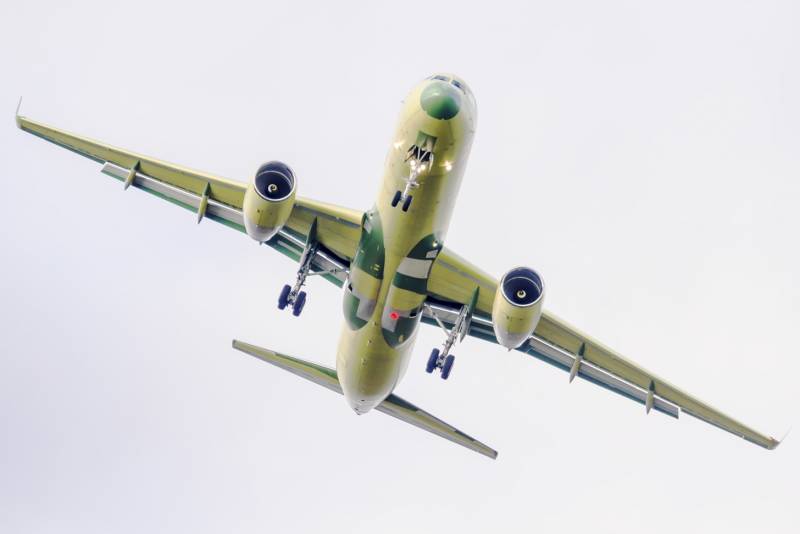 The plane is not painted yet, and it is unclear whether it is fully equipped with special equipment.
The resource recalls that in November 2015 of the year, PJSC "Tupolev" announced the conclusion of a contract for the construction of two Tu-214PU-SBUS aircraft with the United Aircraft Building Corporation. The final customer was the Russian military department.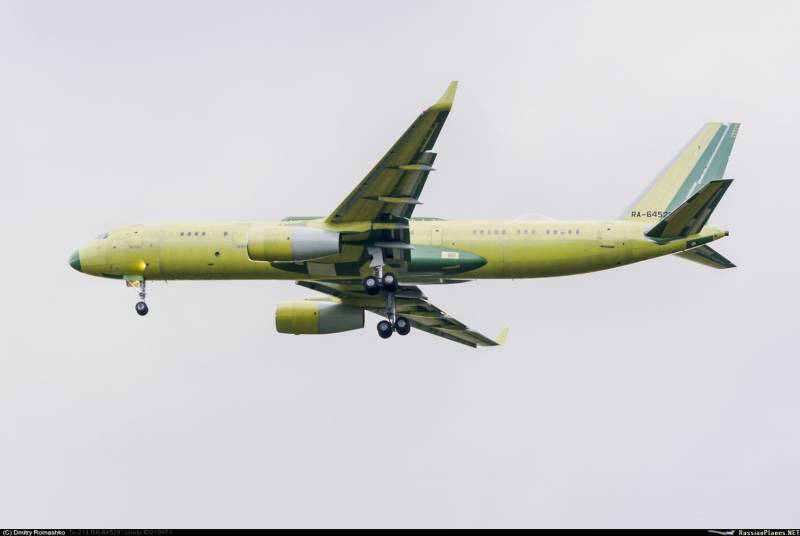 The cost of the transaction amounted to 5,6 billion rubles, the deadline for the fulfillment of obligations under the contract was set to December 31 2017.
The construction of the 2-x Tu-214PU-SBUS aircraft with the 529 and 530 serial numbers was also confirmed in the procurement materials of PJSC Tupolev. According to these materials, Tu-214PU-SBUS aircraft should be equipped with a special onboard communication node SBUS-214.