Artillery support units of the Syrian army operating in the Deir-ez-Zor region, began to render mortars M-160, nicknamed "ruthless axes," reports
Messenger of Mordovia
.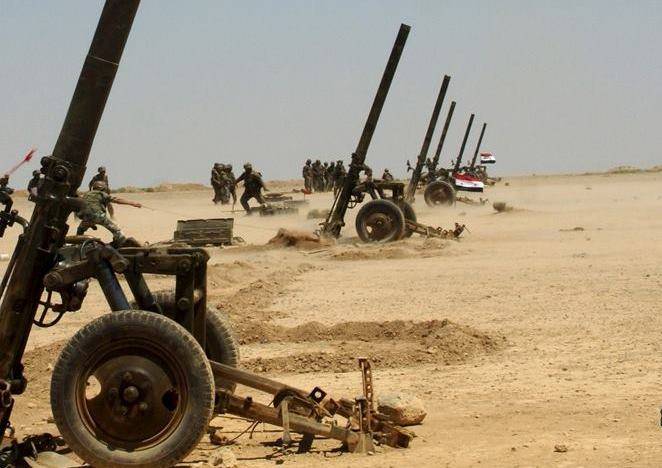 These 160-mm systems very rarely fall into the lenses of video and cameras, notes the author of the material Roman Katkov.
Mortars firing ammunition weighing 41 kg at a distance of more than 8 km. Their rate of fire - about 3-x shots per minute, the mass of M-160 - about 1,5 tons. Mortars are charged from the breech. Calculation - 7 people.
"Currently, in addition to Soviet-made ammunition, which are still available in Syrian warehouses, Iranian-made mines are also used when using these systems," the author writes.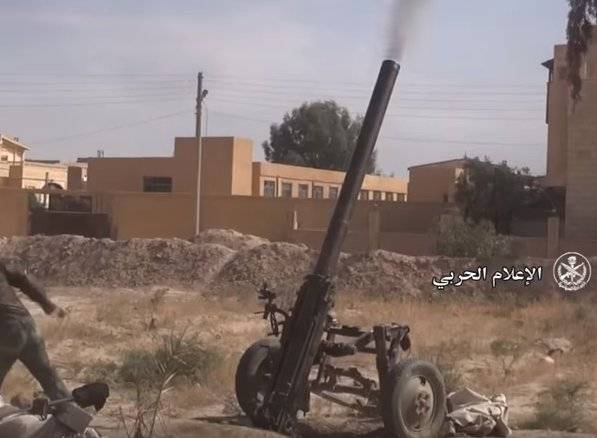 In his opinion, the involvement of M-160 mortars in the Deir ez-Zor region in the fighting would be a good help in the fight against terrorists in this sector of the front.