The actions of the American administration, which removed the Russian flags from buildings belonging to Russia in San Francisco and Washington, are unacceptable, reports
RIA News
statement of the former ambassador of the Russian Federation in Washington Sergey Kislyak.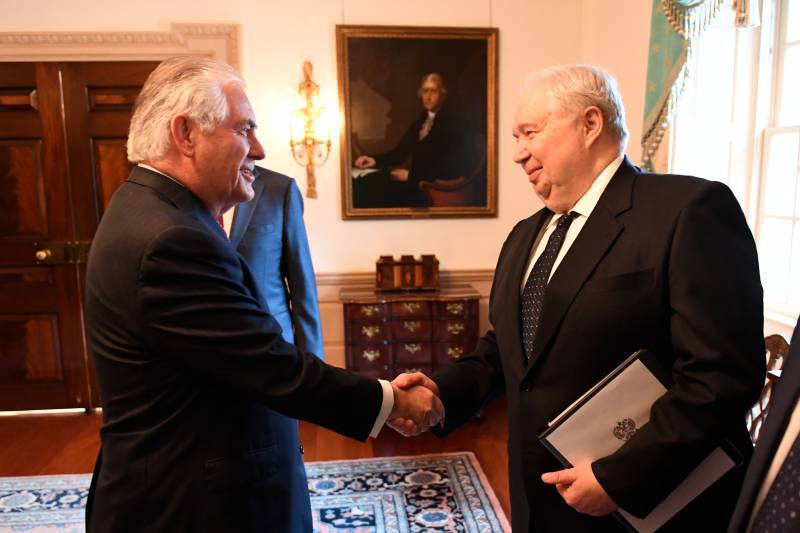 Rex Tillerson and Sergey Kislyak
This is unacceptable and shameful for the US, such actions, because it is our property,
The diplomat told reporters on the margins of the Valdai International Discussion Club.
He noted that he did not expect such actions from the United States, therefore, it does not undertake to predict the next unfriendly steps of Washington.
I sincerely tell you that I did not allow in my life that the United States could take these steps. So how can I predict
said Kislyak.
In his opinion, the deterioration of relations between the countries began after
stories
with former US intelligence officer Edward Snowden, who gave the media data on the surveillance of US citizens.
The deterioration of the relationship - this is also a long period. I would start counting from Snowden, from this everything went worse, worse and worse and was crowned with the present state. Too bad because the US is losing a good opportunity to have a partner
said the diplomat.