Information Service
"Moskovsky Komsomolets"
publishes material that reports on how much "foreign political science stars" invited on the air pay on Russian TV channels. We understand that looking into someone else's pocket is not good, however, if the information has already been in the general access mode, then it is only a statement of fact.
The material of the resource mentioned states that one of the most highly paid foreign experts on the TV of the Russian Federation is a well-known guest from the territory of Ukraine Vyacheslav Kovtun. Most of the time this Ukrainian political analyst spends Russia, speaking on the Russian TV channels. Stated that the monthly fees of Kovtun reach the size of 700 thousand rubles.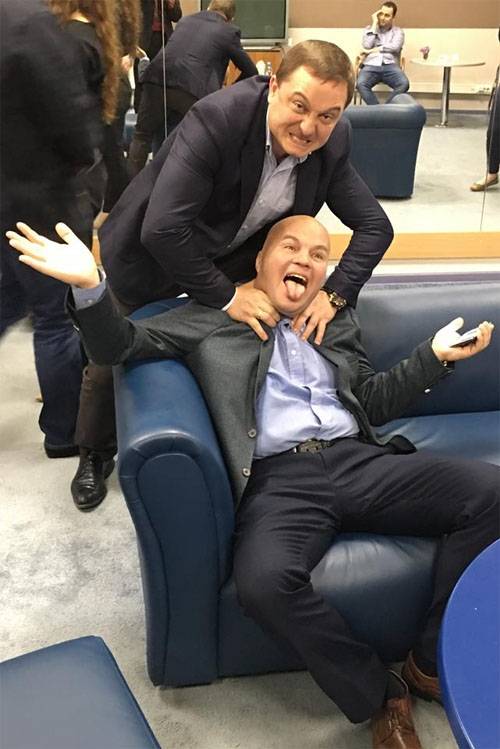 The article says that American journalist Michael Bom, who is also a frequent guest of Russian television broadcasts, receives even bigger fees. The fees of Mr. Bohm (USA) do reach 1 million rubles per month.
The interlocutor of "MK" declares that everything is carried out officially - with the execution of the relevant contracts paying taxes to the Russian budget.
It can be stated that despite the same topics on Russian federal TV channels with the invitation of the experts mentioned, the talk show ratings continue to be very high. And TV channels are in a real struggle for the opportunity to invite one or another expert from a foreign country.