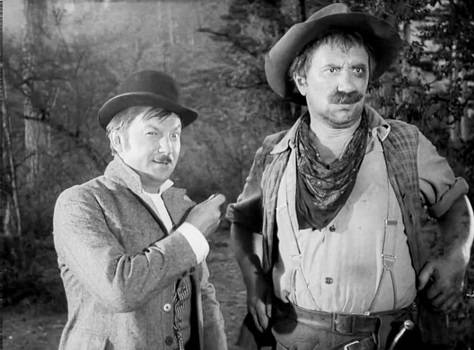 The thug Schultz was sleeping at the cafe table in his favorite pose: falling off the back of a chair with his legs on the table. The owner once made a comment to Gromile - the repair of the place cost five hundred euros.
Weasel Sam walked up to Schultz, carefully pulled a Colt from a holster hanging from Schultz's belt and fired two shots at the ceiling.
The thug opened his eyes and unhurriedly removed his legs from the table.
- And it's you. Well how are you?
Sam sat down at the table:
- The Russians have become completely impudent: they have gathered an unprecedented harvest of wheat this year. It threatens to bring down the world market.
- It is necessary to call Navalny, let them urgently bring people to Bolotnaya Square!
- Hush you! - Sam bent his head and whispered. - How many times can you repeat: never call him by name! Speak simply: our agent.
- Sorry. So, I say: we must call our agent Navalny - let him urgently bring people to Bolotnaya Square!
"The agent has problems with the electorate," Sam replied, annoyed. - The participants of the last speech demand the promised 10.000 euros for everyone, and the Kremlin (how impudent!) Does not want to pay. And then, protest rallies are nothing more than a storm in a glass of water, and we need not just to hurt Russia, but to hit her in the very heart.
- Do you have a plan, Sam?
- I have a plan. Listen to me here.
Schulz leaned toward the Weasel.
- Chad of love! It is simply excessively developed in Russian. Although the USSR collapsed long ago, they still consider all former Soviet brothers and sisters. They are especially fond of Ukraine. When we steal it, Russia will pay us any amount to get it back. And we will set the redemption price such that if the Russian economy does not collapse, it will weaken strongly and for a long time. I've already thought of everything ...
***********************************************
Sam and Schultz stood on the edge of the lawn.
- You see, run boys and girls? - Sam pointed to a group of frolicking kids. - These are all young republics. I will lure Ukraine here and, as a sign, we grab it and carry it to your country villa.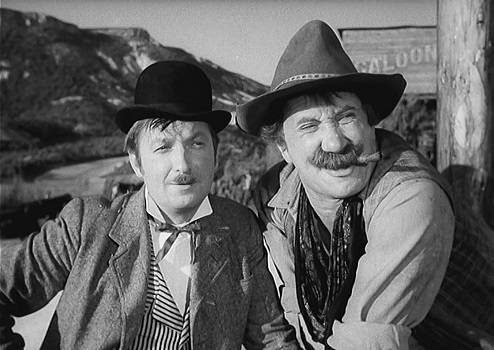 Schultz looked doubtfully at a half dozen frolicking kids.
- And which of them is Ukraine? How to find out?
- Very simple: ask any of them. Hey girl, Sam shook his hand, come here.
A little girl with colored ribbons in her hair ran up to Sam.
- Girl, could you tell us which of you is Ukraine?
- Do you give cookies?
Sam took a wad out of his pocket.
- On, so who?
- And also halvah.
Sam got halvah.
- And more jam, and a little more, but I will not say that!
- And do not, - Sam gently stroked the little girl on the head, - I already understood that Ukraine is you.
- Exactly!
- Girl, you want to Europe?
- Can i?
Sam looked tenderly at Ukraine:
- Of course you can, we will arrange you a visa-free ...
************************************************** **********
A few hours later, in the kitchen of a country house, Hromila looked with horror as Ukraine, deftly wielding a spoon, was emptying the third jar of jam.
- Tell me, does Russia love you very much? - Sam asked the girl affectionately.
- And how! Constantly discounts on gas, and on other goods gives, loans, and all the while calling to the EurAsEC, then to the Customs Union, then to the EEU. Only I like you more.
"That's right," the Weasel looked at the child with affection.
He pulled a watch out of his pocket.
- Oh you! And time is coming! - Sam slapped Schultz on the shoulder. - Well, I'll go, find out how things are going, and you entertain the child. Play with her dolls, a ball.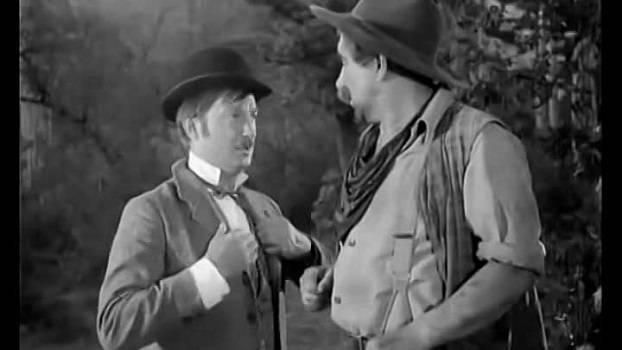 In the evening, Sam returned to the villa. Down from the featherbed flew through the hall, in the center he saw a barricade of furniture and several semi-burnt car tires. On the smoked ceiling Sam saw traces of bare feet. In the corner in the chair sat the Thunderbolt Schulz and shivered.
Sam approached him and touched his hand:
"Fritz," in exceptional cases, Sam turned to his partner by name, "what was there?"
The thug frightened glanced at the Weasel.
"Sam, I think we made a mistake." This child, it turns out, most of all loves to play war. I last played the war in 1945, and I don't like this game ever since.
From the depths of the house came a wild, mournful howl.
- What is it? - Sam shivered.
"This is ..." the frightened Bruiser nestled against Sam and shook in horror, "she sings a war song." Anthem of the living dead "I'm not in the grave."
"What a musical girl," Sam said cheerfully, took a flask of brandy out of his pocket, unscrewed the lid, and frantically took a long sip.
There was a creaking door. The thug with horror turned his head. Ukraine came out sneaking from the next room. She was in camouflage, she had a saucepan on her head, a Kalashnikov assault rifle in her hands.
- Quiet! she whispered. - Damned Muscovites want to attack us! I can already hear them creeping to our borders!
"Big Brother," she turned to Sam, "will you give me javelins?"
- No, girl, I will not give you the Javelins. You'll burn the whole house.
- I defend Europe from the hordes of Russian barbarians, but you feel sorry for the Javelins! Oooo, miser.
Ukraine tiptoed, trying not to make noise, sneaked through the hall and went out into the street.
"Sam," Schulz asked, and are you sure that Russia will want to take her back?
- Ha! Said Sam. - You'll see, Moscow will lay out for us no less than 150 billion dollars for it.
- Sam, let's ask not 150, but 100. After all, there are no fools who want to take such a misfortune. The difference can be attributed to my account.
"Well, as you say," Sam brushed the ashes from the coffee table, put a piece of paper on it, and quickly began to throw text.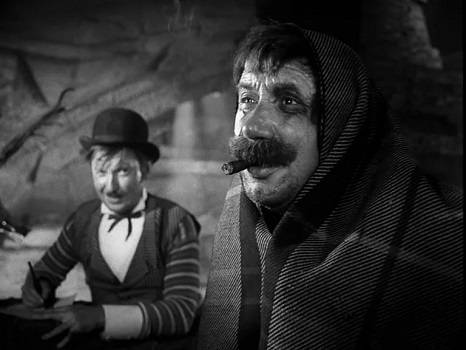 - Look, what I got: "Moscow, the Kremlin. We have signed an association agreement with Ukraine and now it is ours with all the guts. The only condition on which you can get it back is to pay us 150 billion ... "
- Sam, a hundred.
- Yes of course. "... 100 billion dollars. If you agree to these conditions, today translate 150 ... "
- Hundred!!! - roared Schultz.
- Sorry, sorry, a hundred. "... 100 billion dollars in an account that you will be listed."
************************************************** ****
In the morning, Sam began to pack up.
- Well, I'll go send this letter, and you play with Ukraine.
- Sam, do not leave me with her! I do not want to play war!
- Don't worry, I'll arrange everything. Ukraine!
The girl happily ran into the room.
Sam patronized her hands on her shoulders:
- That's what, my child, I need to go about my business, you stay with Uncle Schultz. Only war is no longer necessary to play. Play in ...
- Can we play business? I will build an independent economy, and Uncle Schultz will help me.
- Great, play business. Behave yourself and then in the evening you will get many, many tasty cookies.
*************************************
Sam returned when the sun was already leaning towards the horizon.
- Great, already have an answer! And ... what is it?
The hall was empty. Table, chairs are gone. There was a bright spot on the floor where a huge bookcase had once stood. The luxurious Bohemian glass chandelier was gone - wiring stuck out of the ceiling. The thug was sitting on the floor and swaying from side to side.
- Fritz, what is it ?!
"We just played business," replied the Thugger, and began to laugh hysterically. - We bought and sold shares all day, concluded contracts, made profitable deals ... and ... and now ...
"Do not be upset, Schulz," - the Weasel patted his partner on the back, "I am sure that the Russians are ready to pay you all the damages."
He sat down on the floor, took an envelope from his pocket, tore it up and took out a piece of paper:
- "Two villains ..." Ha! "Gentlemen! Your letter about the ransom for Ukraine seemed interesting to me. I make you a counter offer and I believe that you will accept it. You write off all debts to Ukraine, pay 50 billion euros to it at a time and undertake to take part in the recovery of its economy with the allocation of an annual amount, which we will still discuss. In exchange, Ukraine will be admitted to the Russian Federation as a federal district and ... "
Sam crumpled the letter in his fist:
- What audacity! Schultz! Urgently convene PACE, Council of Europe, UN, OSCE ...
"Sam," tears glistened in the Thunder's eyes, "I think this is the most profitable offer I have received in my whole life. Today I will tie up this militant beggar and take her to the Kremlin. If you object, take Ukraine to yourselves, you can even adopt it with 51 state, I am sure that the rest of 50 will only be happy about it.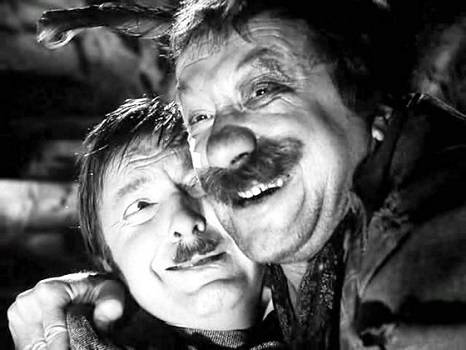 "So I'm not sure about that," Sam laughed nervously.
- Do you want to leave her to me ?! - The thug was reaching for his Colt.
- No, no, you! Take it easy. Let it be your way. Ukraine!
Outside the window there was an explosion of a grenade, broken glass fell down. A girl ran in:
- Hooray, another attack of evil Muscovites repelled!
"Ukraine," Sam tried to seat the girl in front of himself, "do you like us?"
- Ooh!
"So, Uncle Schulz and I decided to adopt you."
- And will you take me to the EU?
- Yes.
- And in NATO ?!
- Well, of course.
- Hooray! - Ukraine jumped up and began to jump enthusiastically.
"But first we need to go to the Kremlin — Russia owes you a lot of money, should it?" So you need to go and pick them up. Right now and let's go.
*************************************************
At midnight in the Kremlin, the solemn transfer of Ukraine to Russia took place. Dollars and packs of euro were laid out on the table, gold coins rang, gold bars fell with a thud, checks were written out.
Having completed the program, Sam and Schulz, bowing, retreated to the exit. Ukraine, suddenly realizing something with the howling of the ship's siren, rushed to Gromil and clung to his leg. Russia tore it from Schultz along with the left leg of his trousers.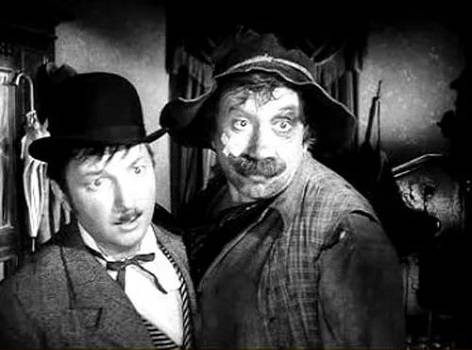 - How much can you hold? - breathing hard in one voice asked Sam and Schultz.
"I may not be able to withhold everything, but I vouch for you for the Crimea, the Donbass and the Southeast."
The Bruiser turned to Sam.
- We run to the Polish border, let the Galichina gentry together!