Messages about another terrorist act come from Turkey. This time the explosion thundered in the city of Mersin (the Mediterranean coast of the country). The explosive device worked in close proximity to the police bus. According to the latest data, an explosion that sounded in the area of ​​Eneshehir led to the fact that at least 12 people were injured. The condition of several of them is assessed as heavy. This is reported by the Turkish News Agency.
Anadolu
.
The explosion rotated the back of the bus. There was a fire. The wreckage of the vehicle body and glass fragments scattered over a radius of tens of meters.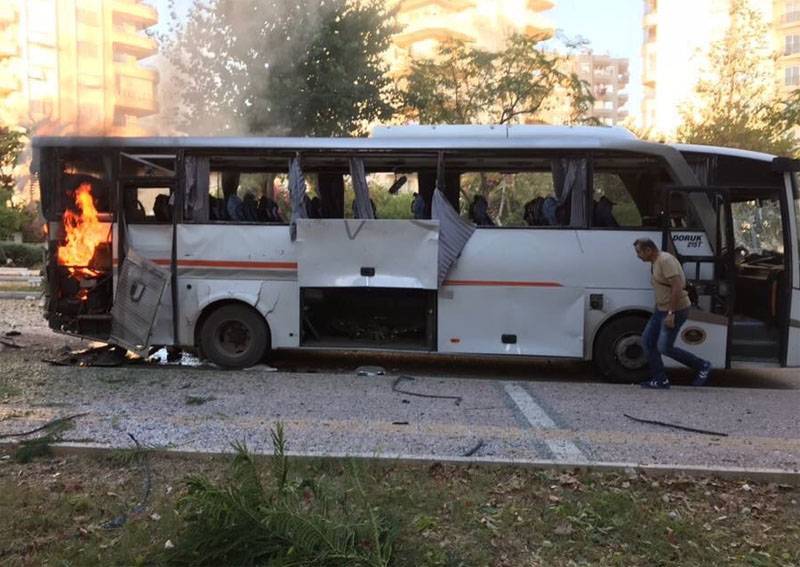 According to the latest data, the power of the explosive device did not exceed 200 g in TNT equivalent.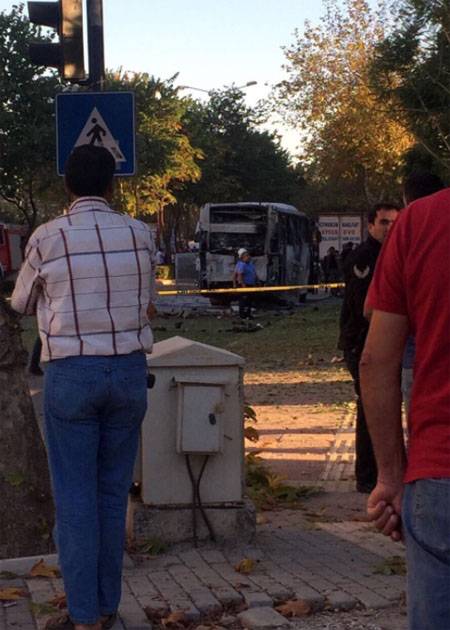 Local law enforcement officials say that a terrorist act could have been committed by representatives of the Kurdistan Workers' Party banned in Turkey. It really is in many ways not the handwriting of the PKK - relatively small-capacity explosive devices are used exclusively for Turkish security officials.