The command of the US Marine Corps in the Japanese prefecture of Okinawa has banned the flights of heavy helicopters CH-53 before finding out the causes of the accident with one of these machines last week, reports
TASS
message from Kyodo agency.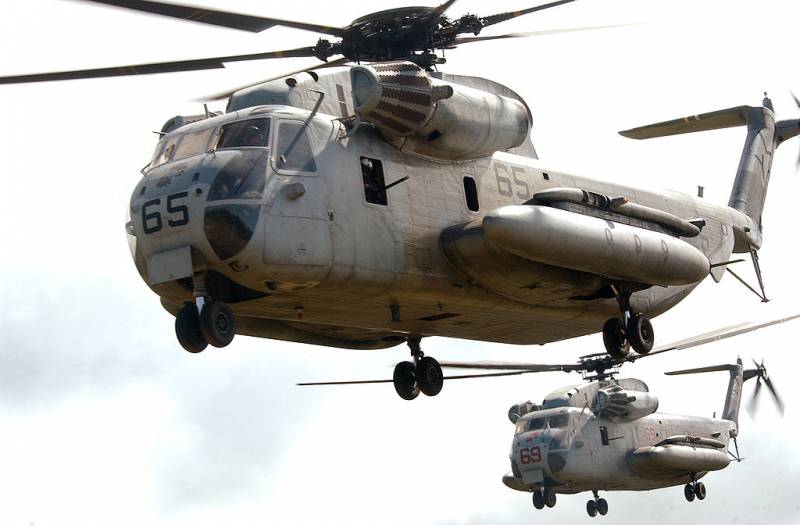 It is reported that "a complete cessation of flights before finding out the causes of the accident was previously demanded by the Minister of Defense of Japan, Itsunori Onodera."
This concession from the United States is unlikely to suit the prefectural legislature. On Monday, it unanimously demanded "to stop using not only the CH-53, but also their bases — six helicopter landing sites in various parts of Okinawa," the agency notes.
The corresponding statement was sent to the Japanese government and a number of US departments.
The statement states that the helipads used to conduct intensive military exercises "endanger the safety of the civilian population." In this regard, the local legislature demanded a "complete cessation of flights of American aircraft, helicopters and convertiplanes over residential areas."
The agency recalls that the CH-53 helicopter got into an emergency on October 11 in the north of Okinawa just 300 meters from residential buildings. The car made an emergency landing after a fire in the engine that occurred during a training flight. The helicopter made a hard landing, after which it almost completely burned out. The crew members were not injured.