On the territory of Concern VKO "Almaz-Antey" JSC, the grand opening of the Alley of memory of prominent general designers, who at various times worked at the company's enterprises, took place
сообщает
press service concern.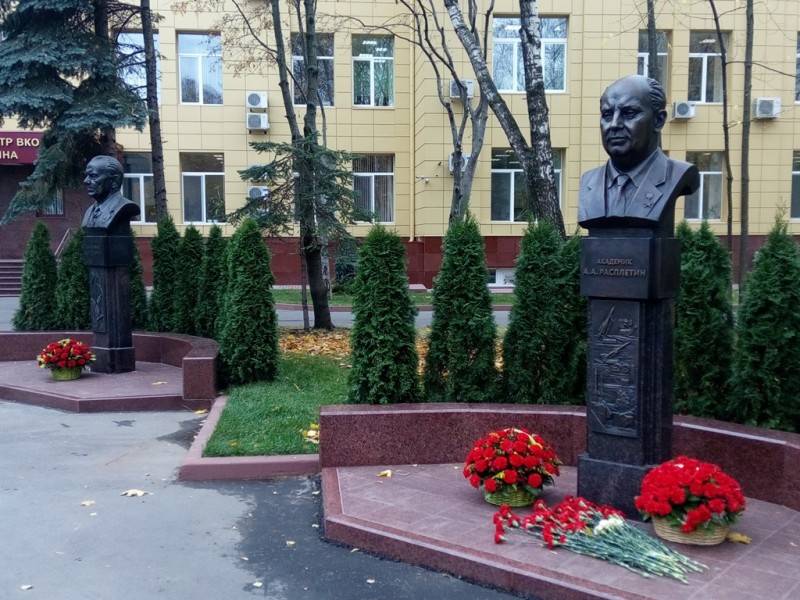 "The composition is a series of monuments — bronze busts along pedestal areas, on pedestals with the image of air defense devices developed by designers. These are the monuments to Joseph Matveyevich Drize and Anatoly Ivanovich Savin, opened earlier this year, and four newly erected monuments: Alexander Andreyevich Rasplein, Peter Dmitrievich Grushin, Boris Vasilyevich Bunkin and Lev Veniaminovich Lyulyov, "the release reads.
Alexander Raspletin, whose name is today one of the largest enterprises of the Concern, headed the creation of the C-75 and C-125 air defense systems, long-range C-200 air defense systems. He also owns the initiative to create the well-known C-300 ZRS, after the death of the designer, called Favorite.
Peter Grushin is an outstanding rocket developer for these systems and complexes. Its activities are also directly related to the creation of the first Russian anti-aircraft missiles for C-25.
Boris Bunkin directly participated in the development of the first Soviet ZRS X-NUMX Berkut, which was included in the echeloned air defense system of the capital. And later, under his leadership, the already mentioned ZRS C-25 PMU Favorit was created.
Lev Lyulyev is the creator of the ZRS for the ground forces C-300В ("Antey-2500"), the legendary designer of anti-aircraft guns and optical sights for them. In the years of the Great Patriotic War, about 15 thousand of fascist aircraft were shot down from the guns created by Lyulyev. Subsequently, he directly led the work on the creation of the Krug missile system, designed to cover parts and formations of the Ground Forces.
The life and work activities of these unique, without exaggeration, people are inextricably linked with the realization of the idea of ​​maintaining strategic balance in the world, preventing global catastrophes and the possibility of unleashing armed conflicts, especially between nuclear powers. All of them for many years selflessly worked in the defense field, forged the power and glory of our Fatherland, creating the most complex military systems. We are opening this Alley of Memory, wishing to preserve the memory of legendary scientists, designers, of their invaluable achievements, so that the lives, deeds and actions of these people always serve as reference points for young people, who today join the Concern's team in large numbers,
said the company's general director Yan Novikov.