During a meeting with Israeli Defense Minister Avigdor Lieberman, Russian Defense Minister Sergei Shoigu said that the military operation in Syria is nearing completion. According to Sergei Shoigu, there are several points that require urgent solutions, as well as a discussion of the prospects for the further development of the Syrian situation.
Today, under the control of terrorists, there remains less than 8% of the area of ​​Syria - from the area that was controlled by the militants before the start of the operation of the Russian Aerospace Force in the SAR. Earlier, Colonel-General Sergei Rudskoy provided such information during the briefing.
Starting a discussion of the Syrian issue with an Israeli colleague, the head of the RF Defense Ministry noted that the issue of combating terrorism should be resolved only with the help of a thorough discussion of this issue, with joint actions.
Interfax
leads statement Shoigu:
In the face of increasing terrorist activity in the world, unity of the international community in the fight against this evil is required.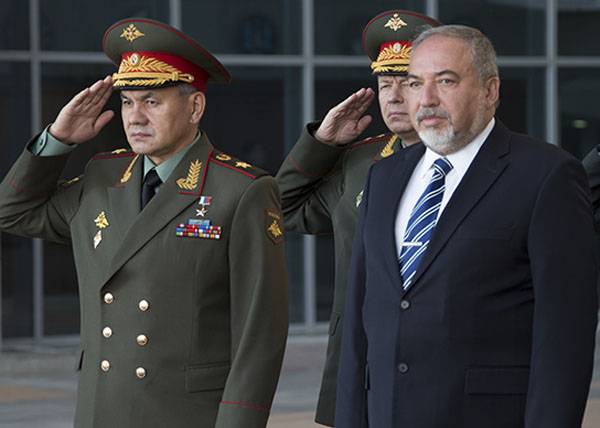 According to the head of the Defense Ministry of the Russian Federation, discussion of the issue with Avigdor Lieberman will help the parties to understand each other better and will contribute to strengthening friendly relations between the Russian Armed Forces and the Armed Forces of Israel.
Sergei Shoigu also invited his Israeli counterpart to take part in the Moscow Conference on International Security, which will be held next spring.