BAE Systems Corporation for the first time indicated that an intergovernmental agreement of intent (Letter of Intent) signed by Qatar 17 of September on the acquisition of 2017-x multi-purpose fighters Eurofighter Typhoon also provides for the purchase of Hawk AJT X-train fighters, reports
bmpd
.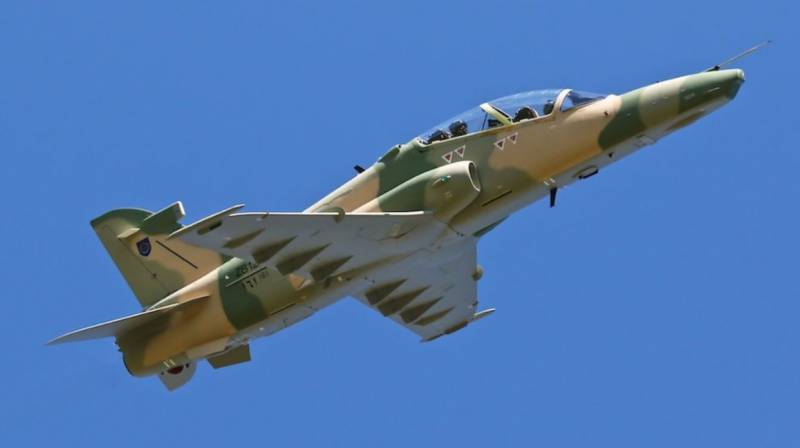 Combat aircraft BAE Systems Hawk AJT Mk 166, built for the Oman Air Force.
Qatar's intention to acquire six Hawk AJT aircraft has not been reported previously.
Kaktar currently has Pilatus PC-25 turboprop aircraft and six old Alpha Jet E high-performance training aircraft for training pilots of 21 aircraft. For replacement of the latter, apparently, it is planned to purchase Hawk AJT aircraft.
BAE Systems also warned of upcoming cuts at its facilities.
"The company's plant in British Bro (East Yorkshire) is now building Hawk AJT aircraft for Saudi Arabia's orders (44 aircraft, deliveries started in 2016 year) and Oman (eight Hawk Mk 166, deliveries started in 2017 year), which will ensure that it will load up to 2018 of the year. However, a new order for six aircraft for Qatar Hawk AJT may not be enough for BAE Systems planned to maintain the production line of these aircraft in Bro at least until 2021 of the year, "the corporation's communiqué for investors said.
BAE Systems warned of upcoming job cuts at its facilities due to insufficient orders for the prospect of Eurofighter Typhoon fighter jets and Hawk AJT combat training aircraft. In total, over the next three years, about 2-thousand employees will be reduced.