On the Facebook page of the notorious People's Deputy of the Verkhovna Rada Igor Mosiychuk published a statement that in one of the forests of the Kharkiv region found the corpse of one of the first officers of the extremist unit "Azov" (* prohibited in Russia) Vitaly Kniazhesky.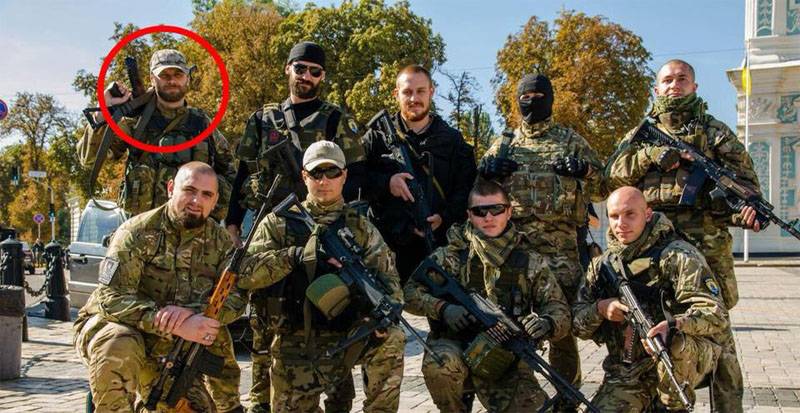 From Mosiychuk's publication:
Terrible news! I do not want to believe, I can not believe, does not fit in the head!
The body of Vitaly Knyazhesky (Vitus) - 1980 b., Born in the city of Izyum, Kharkov region, was found in a forest near Kharkov. Was married. Had a daughter.

Vitus is one of the leading activists of the Patriot of Ukraine organization, a political prisoner of the Yanukovych regime in the case of the Defenders of Rymarskaya (released by the parliamentary resolution on the list of the Political Prisoners Liberation Committee), in the spring 2014 took an active part in the fight against separatism in Kharkov, where he distinguished himself in the legendary a battle on the same Rymarskaya after which he was again arrested (for a long time he was on bail and on my bail), one of the foremen of the first Azov battalion (responsible for arming the unit).
They say: suicide. As if "Vitus" shot himself from a gun. I can not believe it! Does not fit in the head!
Recall the clashes between supporters and opponents of the Maidan in Kharkov took place in February-March 2014 of the year. Including from the activists of the Kharkiv Maidan, extremist groups began to form, eventually ending up in Donbas, where they committed crimes against the civilian population.