Small rocket ships "Gadfly" received a system of artillery fire control "Bagheera", which allows you to hit in a matter of seconds ground, surface and even air targets day and night in any weather, according to
News
.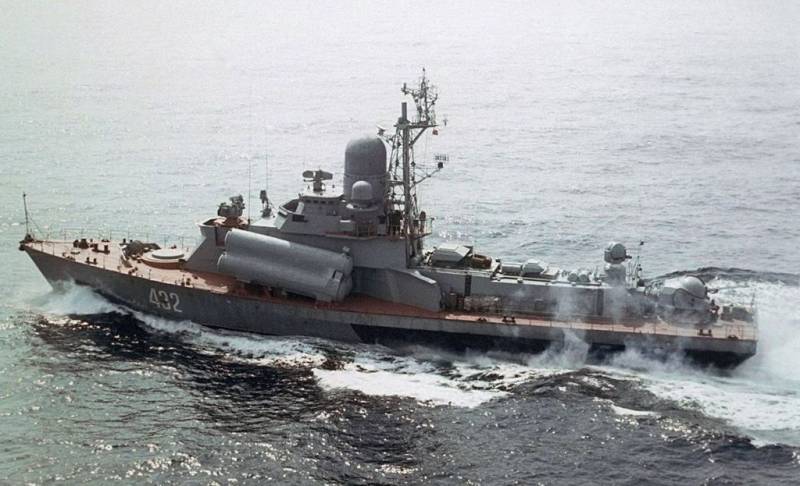 The displacement of the MRK of the 12341 "Gadfly" project is slightly more than 700 t, the length is less than 60 m. "The main caliber of ships is the anti-ship cruise missiles P-120 Malachite. In addition to the missiles, there are 76-mm automatic gun AK-176 and 30-mm anti-aircraft gun on the "Gadflys". The AK-176 fire rate reaches 130 shots per minute, and the firing range is almost 15 km, "the newspaper writes.
As for the "Bagira", it is a complex set. Multifunctional radars, as well as an optoelectronic system, are installed on the ship's superstructures. They detect and classify targets, as well as monitor the places of falling shells. This is necessary for the calculation of amendments. The computing system of the complex is located in the hull of the ship. According to the author, "she analyzes the speed, course of movement of the target and her ship, weather conditions and other factors." "Bagheera" takes control of artillery systems. The fire stops only after the target is destroyed.
Military historian Dmitry Boltenkov:
At one time, Admiral Sergei Gorshkov, commander-in-chief of the Soviet Navy, called the "Gadflies" "a pistol attached to the temple of imperialism." These ships are able to deliver a quick strike and immediately retreat. But if before their main goal was ships and ships, now they have become universal. "Gadfly" with "Bagira" will easily cope with ground objects and small craft. Therefore, they can be used to support the amphibious assault, raids on enemy coasts and even to destroy unmanned aerial vehicles.
Currently, the Navy has more than a dozen small Ovod rocket ships.