The US administration is very cautious in the development of standards for anti-Russian sanctions, reports
RIA News
Statement by Secretary Rex Tillerson.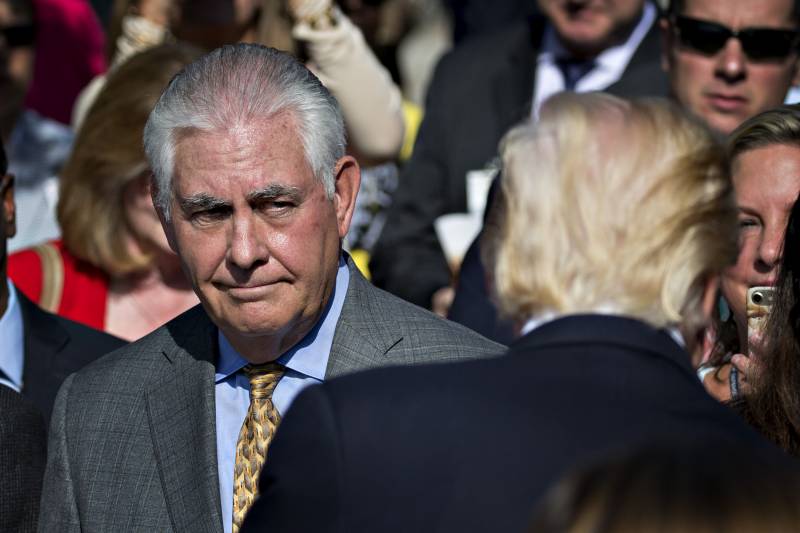 CNN's live broadcaster asked Tillerson to comment on Senators John McCain's statement that the US administration is dragging out the implementation of the sanctions package against Russia.
As for Russia in particular, we are very careful in developing standards for companies that are engaged in business,
he noted.
The state secretary said that he was personally involved in such discussions with the Ministry of Finance.
We are working with the Ministry of Finance to develop such criteria so that people can understand what is allowed and what will put at risk the sanctions of themselves,
said tillerson.
Earlier, Donald Trump approved a law involving the expansion of a number of sectoral sanctions against the Russian economy. The law, in particular, implies that the head of state will be able to impose sanctions on individuals who invest more than $ 5 million per year in construction of Russian export pipelines or 1 million at a time. At the same time, the document states separately that the United States will continue to oppose the Nord Stream 2 project.
Recently, Senators McCain and Cardin called on the White House to hurry in fulfilling its obligations under this law.