The terrorists of the IG group (banned in the Russian Federation) will leave the besieged city of Rakka in agreement with the leadership of the Syrian Democratic Forces (VTS), supported by the Western coalition, "to avoid further bloodshed," reports
RIA News
Reuters message.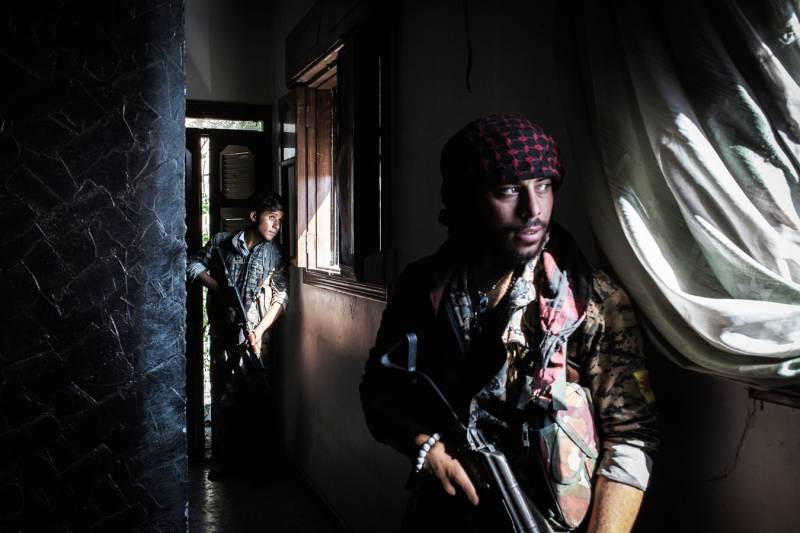 According to a member of the city council of Raqqa, Omar Allush, "the militants were allowed to leave the city in the evening of October 15, while they intend to take away around 400 civilians with them as human shields".
Earlier such a request to the VTS was addressed by the leaders of local tribes.
Since our goal is to release (Raqqi), not murder, we turned to SDS to allow local militants to freely leave the city under our guarantees,
says their statement.
Representatives of the tribes noted that the evacuation of militants "will allow to save the lives of many civilians." According to reports, up to 4 thousand civilians still remain in Rakka.
However, the agreement reached does not apply to foreigners fighting in Rakka on the side of the IG.
The coalition disassociated itself from negotiations with the terrorists, saying that they "were not involved in the negotiations to reach an agreement, but believe that it will save the lives of innocent citizens and enable the SDS and coalition to destroy the IG terrorists in Raqqah with the minimum risk of loss among peaceful population. "
According to some reports, there are fighters from 300 to 400 in the city.