Conditional saboteurs who destroyed the bridge to disrupt the movement of the Strategic Missile Forces column were blocked by minefields, reports
RIA News
the press service of the Ministry of Defense.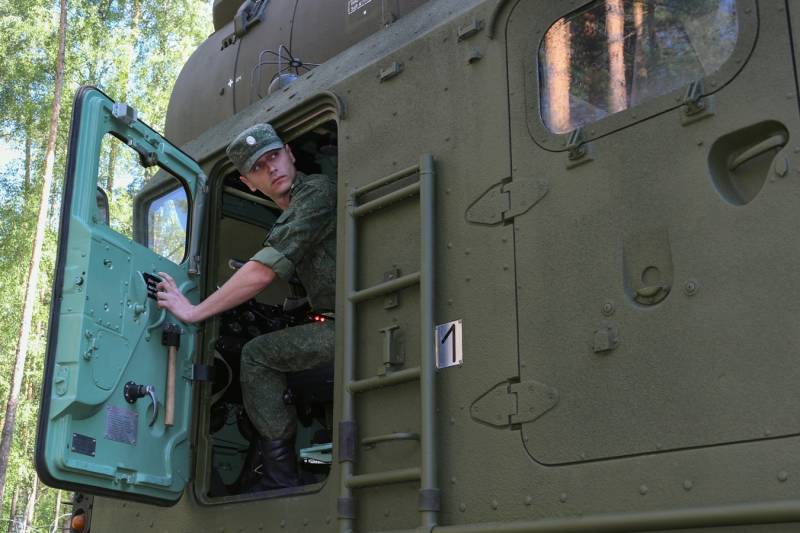 It is reported that during the exercise, held in the Altai Territory, "engineering units of the Barnaul missile compound discovered and cleared the mines on the routes of the PGRK" Topol "column."
To disrupt the movement of units "saboteurs" destroyed the bridge. Cracks were found on the backup bridge, which did not allow for transporting large-sized equipment. For further passage of the column, military engineers deployed a heavy mechanized bridge TMM-3.
On the approaches to the field positions a conditional sabotage and reconnaissance group was discovered. According to the decision of the division commander, a mobile detachment of the compound using UMZ (universal mine-barriers) was used to localize it, as well as to further cover the sabotage-dangerous areas,
says release.
"The specialists conducted an accelerated mining of the area with anti-personnel mines of cluster equipment, creating a minefield with a length of about 1,5 thousands of meters. In addition, measures are being taken to further disguise the location of units and divisions, "added the press service of the military department.