The space truck Progress MS-07 launched to the ISS on a Soyuz-2.1 rocket from the Baikonur cosmodrome, the correspondent reports
RIA News
from the Mission Control Center, which is being broadcast start.
There is a separation of the ship from the third stage of the launch vehicle
- Announced the commentator. The truck is injected into the calculated orbit.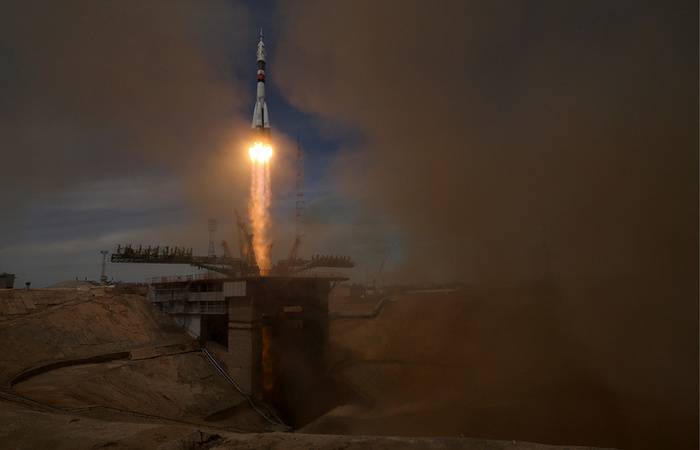 The start was originally planned for October 12, but the automation stopped the process and the launch was postponed to the backup date. The reason for the transfer has not yet been officially announced. According to a source in the rocket and space industry, the start was postponed due to the fact that the second mast of main stage maintenance did not depart. According to others, there could be problems with the sensor, transmitting telemetry.
It was assumed that the ship for the first time in
stories
dock with the station in just three hours from the start. Now the fastest way to the ISS - a four-turn flight - takes about six hours, but the MS-07 Progress should have gone into space using a shortened double-turn pattern - when the spacecraft makes two turns around the Earth from start to docking. However, the window for such a launch has already been missed, so Progress flew to the ISS in the traditional scheme, which takes about 50 hours. This backup option is a regular situation.
Progress will deliver tons of various cargoes to the MKS 2,5 - fuel, food, water, and equipment for the station, including the receiving module of the new communication system for the Russian segment, which is planned to be installed before the end of the year.