Ukrainian experts during a survey of the five-kilometer zone around the military arsenal in Vinnytsia region, where ammunition exploded at the end of September, seized around 2,5 thousand explosive items, reports
RIA News
message of the State Service of Ukraine on emergency situations.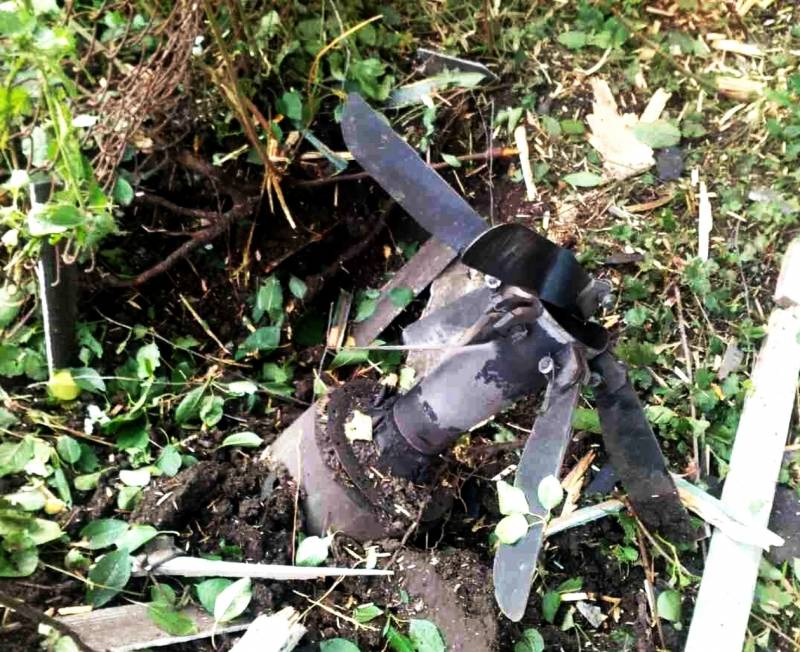 Recall, in warehouses near Kalinovka, Vinnitsa region, 26, September, ammunition exploded, a fire started. More than 30 thousand people were evacuated from Kalinovka and the surrounding villages, two were injured. It was reported that ammunition for the Grad, Smerch and Uragan multiple launch rocket systems are stored in the warehouse. Criminal proceedings under the article "sabotage".
The combined pyrotechnic detachment of the State Service of Ukraine for Emergency Situations cleans the area from explosive objects in the five-kilometer zone around the arsenal. Thousands of hectares of explosive objects were examined for the presence of 23,657 explosives, thousands of explosive objects were found and seized 2,494
says the release of the State Service for Emergency Situations.
According to the agency, as of Friday morning, "open fires and explosions of ammunition in the warehouse are not observed, two firefighters were involved in the aftermath of the emergency
tank
and two engineering fencing machines of the Ministry of Defense of Ukraine. "