In Kamchatka, as part of the final test for the summer training period, a bilateral brigade training of the Pacific Marines took place
fleet
with the stage of live firing, reports
press office
Eastern District.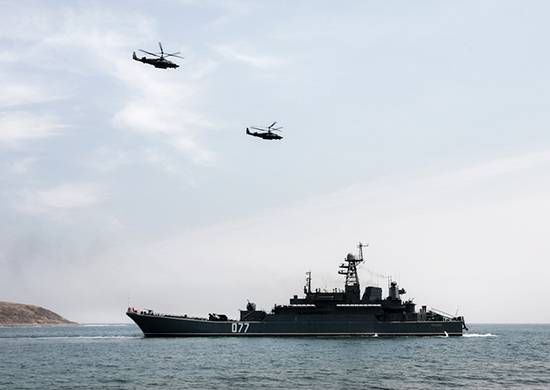 During the exercise, servicemen of two separate naval infantry brigades worked out the actions of the units in the defense and offensive.
Calculations of self-propelled artillery installations "Nona" and towed artillery systems carried out combat firing at coastal and sea target positions, which, respectively, imitated fortified enemy firing points and his warships
The release says.
In turn, the "large landing ships of the Pacific Fleet" Peresvet "and" Oslyabya "carried out artillery firing at the fortified firing points of the conditional enemy on the coast, and then together with the landing craft" D-57 "," D-70 "and" D- 704 "landed amphibious assault on an unequipped coast," was told in the district.
The actions of the naval component were supported by an air tactical assault force landed from IL-38 MA Pacific Fleet aircraft.
In total, 1200 military personnel were involved in the training, more than 300 units of equipment were involved.