The newest tug of the 90600 project "RB-393", built at the St. Petersburg enterprise "Pella", was accepted to the Russian Navy,
сообщает
Department of Information and Mass Communications of the Ministry of Defense of the Russian Federation.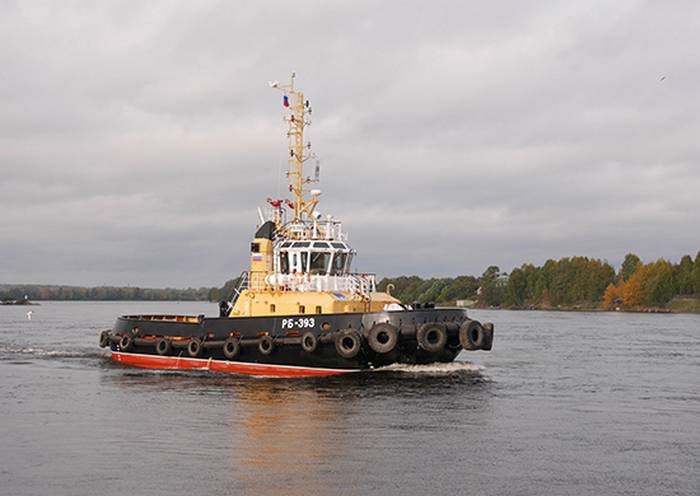 The vessel is designed to perform towing and tipping operations at naval forces
Fleet
,
on roads and in coastal areas, to participate in search and rescue operations, to lift off ships and ships, to extinguish fires on floating objects and onshore facilities, to transport cargo and to wash ice.
- said in a statement
In tow, a hydraulic crane-manipulator with a load capacity of 450 kg is mounted on the 5 m boom. To extinguish the fires, the vessel is equipped with an external fire extinguishing system (600 m3 / h performance, 2 water monitor and water curtains system).
The vessel will continue to serve in the Baltic Fleet.