According to the command of the Japanese Naval Self-Defense Forces, Japan and the United States are conducting joint naval exercises in the region of the Japanese prefecture of Okinawa with the participation of the US Navy aircraft carrier Ronald Reagan.
The exercise aims to improve the strategic preparation of the Self-Defense Forces and strengthen tactical interaction with the US Navy.
- said in a statement.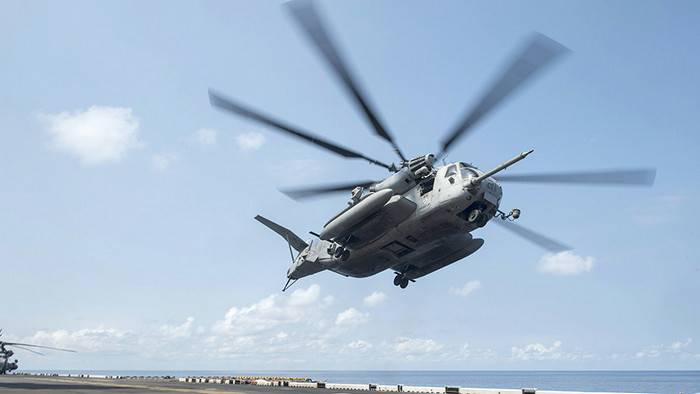 The maneuvers began on October 7. The Japanese destroyer Simakadze and several American escort ships also take part in them.
After that, the US Navy carrier strike group will head to the Sea of ​​Japan to participate in joint exercises with South Korean military personnel near the Korean Peninsula. As expected, ships in this area will arrive on October 15, and the maneuvers themselves will begin on October 20. Their goal will be to work out joint actions to detect and intercept ballistic missiles launched from the territory of the DPRK.
At the same time, against the background of ongoing military exercises, information was received about the crash of a US Air Force helicopter in southern Japan. This is a heavy transport helicopter CH-53 Sea Stallion, reports the newspaper Okinawa Times,.
It clarifies that the incident occurred in the north of Okinawa Prefecture in the district of Kunigami. On the injured and other details of the incident while there is no information.